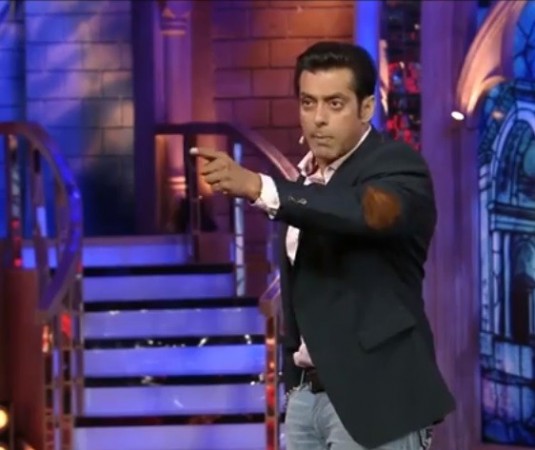 "Bigg Boss" hosted by Salman Khan is known to bring in surprising twists and gossips every season. The same goes with the new season of the controversial show that has brought in quite a lot of changes.
From the aircraft theme to the interiors of the house, "Bigg Boss 8" has brought in several new changes and concepts as compared to the previous seasons, thereby making it much tougher for the contestants to survive.
Although it was said that this time the show will get bigger and better, it appears like the changes in format is not really working well, especially the concept of the Secret Society (SS), as reported by Bollywood Life.
As per the new season's rule, three contestants have been granted special priviledges and spared from nomination. Also, these participants are given some special rights to make the rest of housemates perform tasks as per their command.
Despite, the show's effort in hiding the identities of the contestants from the audiences, by blurring their faces in the show, unfortunately the names of the three contestants - Deepshikha Nagpal, Puneet Issar and RJ Preetam were leaked to the viewers on the very first day of the reality show.
Additionally, most of the housemates have already been able to guess the names of the three secret society members by their voices.
And now, barely a few days of the game show are over and the three members will show their real identity to the public in the next episode, which will be aired on 24 September.
Hence, the purpose of the secret society did not seem to have served well, considering the fact that the identities were already leaked to the public.
With the flop idea, it only remains to be seen if "Bigg Boss 8" has some other interesting twists to entertain the viewers in the coming months or not.