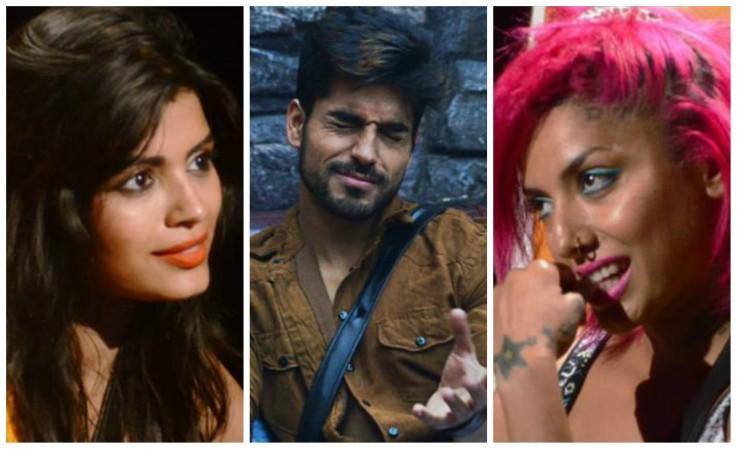 The eighth season of the most controversial show "Bigg Boss" brought in a lot of twists and turns including the sudden exit of host Salman Khan and the entry of challengers in the new show "Bigg Boss Halla Bol".
However, the reality show managed to make its viewers glued to their seats and entertained them throughout.
As "Bigg Boss Halla Bol" is coming to an end, we bring some of the contestants who managed to entertain the viewers during their stay inside the glass-walled house.
Gautam Gulati: The Mr Popular who stole millions of hearts thrilled his viewers a great deal. From going shirtless and showcasing his six-pack abs, singing, dancing to his much public display of affection for Diandra Soares, the heartthrob has undoubtedly raised the TRPs with his efforts in bringing in entertainment amid the controversies surrounding the housemates.
Pritam Singh: From the beginning of the show, Pritam has been able to entertain the audience with his tongue-in-cheek humour. The easy-going RJ, although got involved in many fights with his co-contestants, managed to bring a smile on the viewers and his fellow contestants.
Ali Quli Mirza: Although Ali took the housemates by storm during his initial days, he eventually changed his image to the 'funny man' of the house. The champion was also appreciated by host Salman for being able to turn the cameras towards him with his funny mimicking, singing and dancing acts.
Rahul Mahajan: Rahul, who entered the show as a challenger entertained the viewers in the most unusual way. The former pilot never feared to showcase his unique dancing skills or his one-pack flab.
Sonali Raut: "The Xpose" actress is one of the unusual contestants that the "Bigg Boss" house has ever had. Be it her laid-back attitude, her way of using the broom or switching her romantic angle between Gautam and Upen Patel, the carefree actress managed to feed the cameras and was annoyingly entertaining.
Diandra Soares: The supermodel and her unique hair styling and colour grabbed a lot of attention from the viewers. Diandra's affection for Gautam and their bathroom act offered a great deal of entertainment to the viewers.
So, vote and let us know who you think is the most entertaining contestant of "Bigg Boss 8"