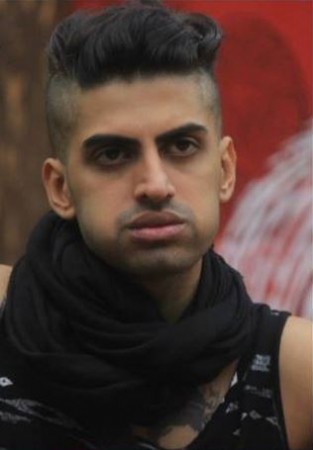 Day 49 of "Bigg Boss 8" saw a lot of gossip and drama amidst the weekly elimination.
The "Weekend Ka Vaar" episode started with Aarya Babbar and Puneet Issar trying to clarify their point about the fight that broke out last week, but their attempts to solve the issue resulted in a heated argument instead.
Meanwhile, host Salman Khan on the day of eviction had planned a task for the housemates titled "Mere Sawalon Ka Jawab Do".
In the task, Khan paired up inmates who are close friends and asked them a few questions regarding their co-contestants. The purpose of the task was to check if the good friends share a good equation with each other.
A lot of things came out as each of them shared their opinion about the co-contestants and Issar-Gautam Gulati and Diandra Soares-Karishma Tanna emerged as the most compatible friends.
While, Ali Quli Mirza, Issar and Divgikar were declared unsafe in the house on Saturday, Khan concluding the "Weekend Ka Vaar" episode announced the end of Divgikar's "Bigg Boss 8" journey.
Divgikar's unexpected eviction brought tears among the housemates, especially Sonali Raut who considered him to be her only friend inside the house.
Before ending his journey, the Mr Gay 2014 had the option to let Issar free from the jail and name one housemate as 'sevak'. While Khan thought he would name Tanna as she could have saved him from nomination but instead chose her make-up over him, Divgikar didn't wish to end his journey on a bitter note and hence didn't target her. As per his decision, Issar would continue his stay in jail while there would be no 'sevak' as of now.
Divgikar elimination has come as a shock to many as there was a huge possibility of Issar being eliminated rather than the other two nominees.
Issar who made a comeback after been kicked out of the house last week, was not received well by a section of "BB8" fans who found it unfair that the show makers had brought the violent contestant back on the show. Viewers even took to social media to express their disappointment over Issar's return.