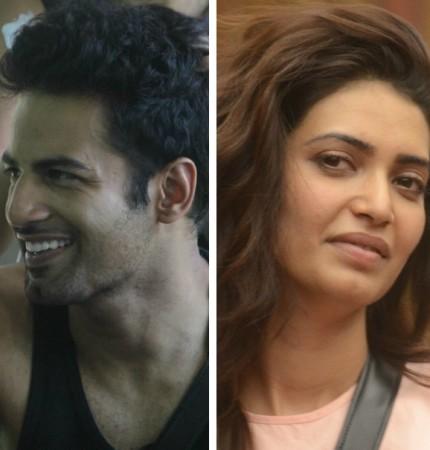 The Upen Patel-Karishma Tanna romance has been going on ever since the former re-entered the "Bigg Boss 8" house. While it was announced that the model-actor came back to get done with some unfinished business, KT was extremely elated at having her one true friend with her once again.
Upen knew why he was in the house and begain throwing hints, but the "Grand Masti" actress didn't immediately respond to his advances. However, the friendship soon turned into an adorable relationship.
Although Karishma appeared a bit confused about her feelings towards Upen, but it was only two days ago that she broke up with her boyfriend Rushabh Choksi on national television. She also cleared the air surrounding her affair with him to RJ Malishka saying that the relationship was incomplete adding that Upen gave her happiness.
The makers helped the lovebirds express their love for one another in a fun task wherein Upen, Karishma, Dimpy and Rahul Mahajan were given the opportunity to buy gifts for their special ones.
While KT bought a T-shirt which read 'I love my girlfriend', the "36 China Town" actor picked a ring for her saying that although the gift might not have much monetary value but his love was real adding that he would soon replace it with a real ring once she's outside.
Rahul's gesture for Dimpy was cute when he gifted her a red saree saying she was looking extremely beautiful on their wedding day.
In other news, Pritam Singh has qualified for the finale and is the first "BB8" contestant to do so.