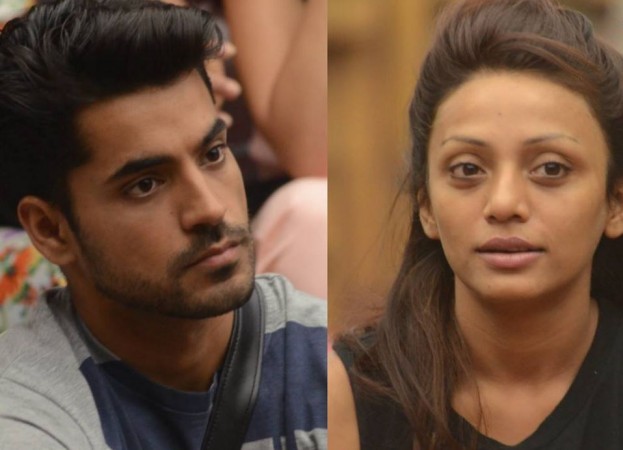 Day 20 of "Bigg Boss 8" witnessed a lot of tedious tasks and heated arguments among the contestants.
While the housemates were given a task by "Bigg Boss" where they had to save Puneet Issar and Arya Babbar from getting nominated in the next nomination round, in-mates volunteered to help the duo win the task.
The task had both Babbar and Issar tied to huge ice slabs, while the respective team members required to melt a smaller slab to find the winner's card that was deep inside the ice slab. Issar's team won the task, thereby saving him from next nomination.
However, the task led to a massive fight between Gautam Gulati and Soni Singh, who supported Issar and Babbar respectively.
Gulati, in front of Preetam and Sushant Divgikar, said that Singh had expressed her disapproval of using household resources for the task. Denying such allegation, Singh shouted and cursed Gulati and called him a liar. Gulati took it lightly as he did not wish to blow the issue out of proportion.
Later after the task, Singh gathered all the housemates and made everyone conscious of Gulati's deeds and asked everyone not to trust him.
After the task, the housemates were provided with luxury budget. However, the time limit (10 minutes) alloted to them to buy household products was reduced to half (5 minutes) on account of certain rules of the house being violated by them. Divgikar was the one chosen to perform the task of picking up groceries and drawing their pictures. While he performed well, many of the images could not be recognised by the housemates.
Later, Lamba also confronted Karishma Tanna for her ill behavior towards Lamba but things turned sour and the duo landed in a heated argument.
Later "Bigg Boss" had announced a different task -- TVS Scooty Zest 110 – through which housemates could win themselves a TVS scooty. Sonali Raut and Singh were appointed as leaders. As per the task rules, both the girls had to accomplish the task with the help of their respective teammates, by walking on a given pathway to reach the scooty, which was kept at the end of the path. Singh and her teammates won the vehicle by winning the task.
The day ended with Issar, Preetam and Praneet Bhatt discussing about their three nominees for the upcoming nomination week – Deepshika Nagpal, Singh and Tanna were the three members who according to them weren't playing a fair game.