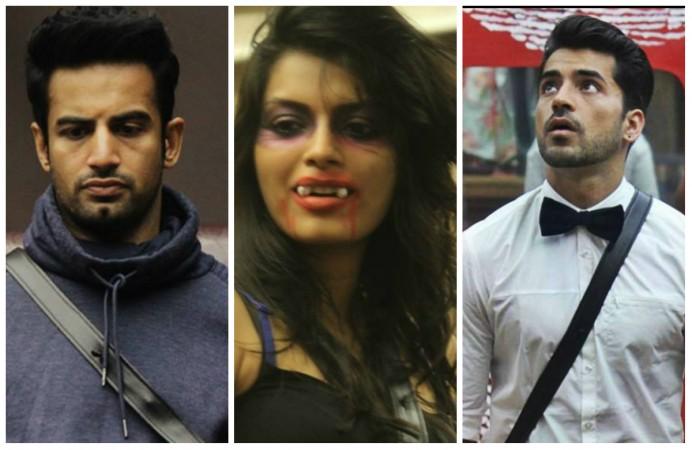 Sonali Raut is easily one of the most confused contestants of "Bigg Boss 8".
After flirting with Gautam Gulati for a while, she shifted loyalties to Upen Patel who had become everyone's favourite at the time. Not very surprisingly, Raut's feelings have changed again.
A few weeks ago she showed massive amount of interest in Gulati but it wilted in a few days. The actress was then caught in camera confessing her fondness for Patel. She said the "36 China Twon" actor was someone whom she would like as a life partner. Nuzzling under the sheets with both of them, her romantic adventures left the viewers confused about the intentions.
During the captaincy task, everyone including her was rooting for Patel whereas Gulati was sidelined. Interestingly, she even went onto say that since she is 'high-maintenance' Gulati will not be able to afford her. Calling Gulati confused, Raut said it was difficult to understand him.
However, in a strange turn of events, Gulati emerged the hero of the house and exposed Karishma Tanna's true colors. After the housemates appreciated Mr. Misunderstood's effort to relive Sushant Divgikar of his 'sevak' duties, the 'Xpose' actress began sticking around him more than ever. She even gave Gulati a heart-shaped balloon during the task given by the "Kill Dil" team – Ranveer Singh, Parineeti Chopra, and Ali Zafar.
Given the format of the high-voltage reality show, Raut brings very little to the table. Sluggish in pace and uninterested, she runs the risk of being evicted every single week. Now, going by the history of the show, it's usually easier to survive the show once a contestant is romantically inclined to another housemate.
So, is it one of Raut's dirty ploys to win the show or does she harbour genuine feelings for the boys? Vote now!