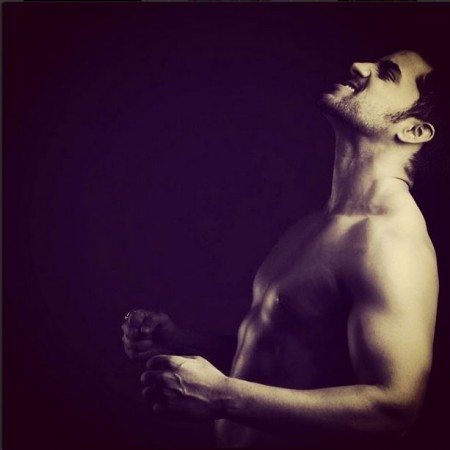 Day 102 in "Bigg Boss 8" was full of fights, a surprise eviction and some enforced new year resolutions.
Gautam Gulati, who has been a victim of housemates' pranks earlier, was left scared witless when he stepped out of the washroom. Roughed-up hair, smudged lipstick and all-black clothing, Sonali Raut was determined to shake the living daylights out of the suave contestant.
Ajaz Khan and Pritam Singh, who were at a distance watching the episode unfold, had a good laugh. Gautam too was sporting enough to take the joke in the right spirit. Next morning, he confessed that he often imagined "The Xpose" actress walk across the walls.
Singh too was surprised when Sonali said there were two spirits living along with her and that they wanted some tea in the morning. Karishma Tanna and Upen Patel were also heard discussing how her teeth turn pitch black every night.
However, the day moved on and Ajaz was entrusted with the task of making only two of the four housemates privy to messages sent by family members. Dimpy Mahajan was the only one who got an opportunity to listen to a lovely voice message sent by her younger sister.
Later, the contestants were put in the confession room in pairs as part of a task wherein they had to formulate new year resolutions for one another. Gautam and Upen, Sonali and Ali, Pritam and Karishma had peaceful conversations.
But Dimpy and Puneet Issar's interaction, both inside and outside the room, escalated to a level after which they began arguing very strongly. Meanwhile Ajaz and Karishma were discussing how Dimpy creates unnecessary chaos in the house.
The day ended on a shocking note when the six nominated contestants – Pritam, Sonali, Karishma, Upen, Ali, Dimpy – were asked to enter coffins which were laid out in the garden area. The boxes were then locked and Puneet was called on to open them. Shocked at not finding Upen, Karishma broke into tears saying she will miss him on the show.
While the "36 China Town" actor's friend might be upset over the eviction, "BB8" viewers are happy. Here are some of the tweets:
PяεмღΚiღDεεwαηi: Upen gone.. big hug Bigg boss !
Siddharth Kumar: Great big boss...next turn @karishma_tanna @dimpy_mahajan ...
Mandy: its upen, gandagi saaf huyi thori, abb selfish and dufferandu ko nikalo phir ghar jannat SA ban javega
Neha Kadam: Chalo at last chutkara from Upen Patel! Now please take Dimpy with you as well. Most irritating person of the year! #bb8