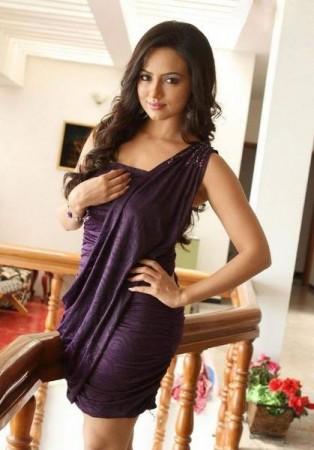 The grand finale of Salman Khan's "Bigg Boss 8" is scheduled on 3 January and thereafter an exclusive series, "Bigg Boss Halla Bol" hosted by Farah Khan, will start off.
The new show will feature five top contestants from the existing season and some loud-mouthed ex-contestants from previous editions. While the current season's housemates will be called "Champions", the ex-contestants with be called "Challengers" and both the teams will battle among themselves to win the reality show.
While Ajaz Khan from "Bigg Boss 7" is already inside the house, other challengers who will enter the house to take the entertainment quotient a notch higher are Rahul Mahajan, Sambhavna Seth and Mahek Chahel.
However, it has now been reported that "Bigg Boss 6" contestant Sana Khan is set to enter the house as the fifth participant of the "Bigg Boss Halla Bol" challenger.
In October 2014, Sana made headlines when she and her boyfriend was arrested for criminal intimidation of a media person. She was also charged for attempting to kidnap a 15-year-old child in Mumbai.
Excited over re-entring the house, Sana told The Times of India: "I am pretty excited about entering the house again. I have been there earlier and I understand the game. I had a positive experience and I am sure this one would be even better. I did not do anything drastic the last time that could have shown me in negative light. So there is nothing specific that I would like to change this time around. I feel I am at a disadvantage because I am entering the show late, but still I am sure I will have a blast inside."
According to a DNA report, each week a "Champion" and a "Challenger" would be eliminated and the grand finale of Farah's "Halla Bol" series will be held on 31 January.