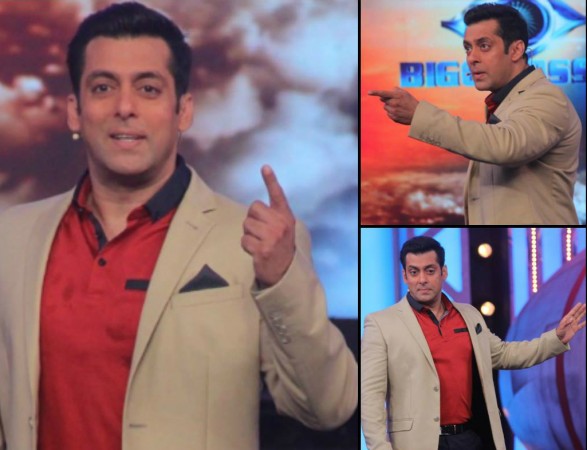 In "Bigg Boss 8" "Weekend ka Vaar", Salman Khan heavily criticised Karishma Tanna's retaliation in response to Gautam Gulati's inappropriate behaviour during a task.
Calling it unnecessary, Khan said the matter was stretched and Gulati was easily cornered. He then called on Tanna for a one-to-one discussion and explained to her how she was wrong in reacting to Gulati's verbal abuses by demanding disqualification.
He also added that everyone, when furious, abuses and that a big deal needn't be made out of it. Putting Gulati on the danger seat, the housemates complained that his apologies never came through as genuine.
RJ Preetam Singh, however, differed and said he was convinced with his innumerable 'sorry' acts and that it did come across as heartfelt.
Gulati, who was on the danger seat, was fiercely critiqued by Khan for putting up such a show. Meanwhile, Diandra Soares, whose closeness with Gulati led viewers to believe that they might have a thing going on, was questioned by a caller on the show that she is an opportunist and that in no time she would ditch Gulati.
Soares defended her stand saying that she has had discussions with Gulati, and never for once did she feel his honesty. She also added that the inmate in question is a psycho and his behaviour in general disturbs her. In fact, she was so miffed with Gulati that she said she would slap him before she leaves the house.
Since as a punishment Gulati was revoked of his voting rights, he was asked by Khan if he had to nominate someone this week, who would it be? Picking Tanna, Soares and Arya Babbar, Gulati made things worse for him as majority of the girls turned against him.
Sonali Raut, who was evicted last week, used the 'big bomb' and directly nominated Sukirti Kandpal for the danger zone. With 13 and 9 votes, Gulati and Bhatt respectively were nominated for the week. While, Bhatt was announced safe, Gulati and Kandpal will have to wait for their fate.