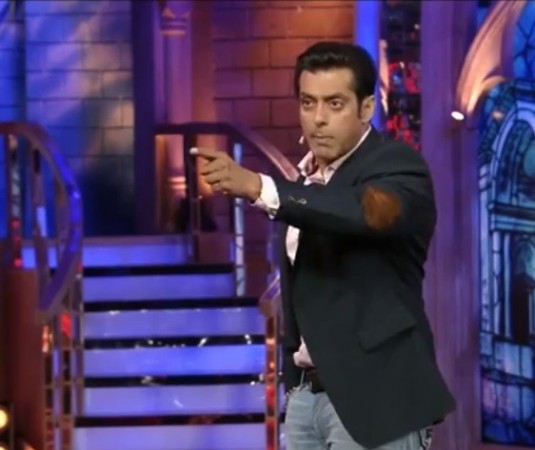 The already chaotic "Bigg Boss 8" house with nine housemates wasn't enough for the TRP that the makers have now reportedly decided on extending the high-voltage reality show.
Slated to conclude on 3 January 2015, "BB8" will apparently get a month-long extension. "The makers of Bigg Boss are planning to extent the show for a month. Yesterday, the production team had a meeting with the contestants for almost an hour and discussed the idea of extending the show for a month. Most of the contestants inside have agreed for it," Daily Bhaskar quoted a source.
Also, there are reports that the creators of the show are planning on getting ex-contestants Imam Siddique, Dolly Bindra, and Ajaz Khan among others. These unconfirmed reports fit in when Siddique's exorbitant fee of ₹1 crore is taken into consideration.
"Yes, it's true, and I am in talks with the team. But nothing is confirmed as yet. I'd be delighted to go back to the house. I am a loyal person and I owe it to the channel, the team and Salman for giving me the biggest opportunity of my career," Hindustan Times quoted Siddique as saying.
The fashion stylist also added that he wouldn't want to work for a meagre amount and said if Upen Patel could be paid ₹40 lakh then he definitely deserved a better pay cheque considering the social media following he has.
Needless to say, the show has turned away many of its loyalists and the TRP ratings have reportedly dropped. And, according to Siddique he could save the show from falling apart. "I am the king and queen of ratings (sic) and when certain projections aren't met, people do what is needed to ensure that they meet their targets. I am not a wannabe soap opera actor. I have carved a niche for myself and have a solid image," he told HT.