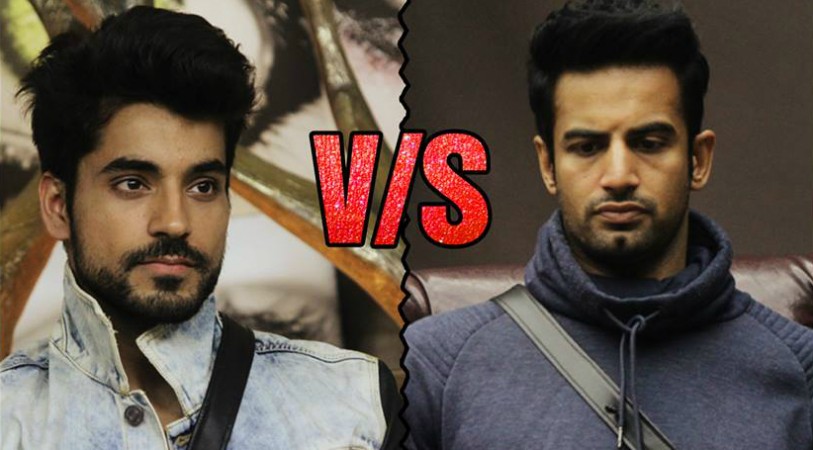 As always, the latest "Weekend ka Vaar" with Salman Khan on "Bigg Boss 8" was an entertaining one.
Picking on contestants, the actor revealed a few dirty secrets and tested their loyalty. While Arya Babbar emerged victorious, Karishma Tanna's reluctance drew heavy flak.
Gautam Gulati, who has been sidelined once again, was caught in a self-analysing mode in the house. Salman supported the housemate by branding Upen Patel's decision of punishing Gulati and rewarding friend Sushant Divgikar (who has remained the worst performer of all times) unfair. The superstar also slammed Patel's abilities as captain.
Puneet Issar, who has been playing double games, was exposed by Salman. He incessantly questioned the intentions of the housemates and urged them to answer why they conspired against Gulati. And not very surprisingly, no one could muster the courage to respond to that.
Gulati, on the other hand, was shocked to know that his 'friends' Pritam Singh and Issar backstabbed and let him down in the race to captaincy. However, he did cry when Issar and Minissha Lamba were asked to leave the house.
The two were then made to seat themselves in a room before a TV, screening the footage from the house. Issar was extremely miffed with Tanna's account of the phone booth task, whereas Lamba waited till a revelation came by.
However, after Gulati was announced safe from the eliminations, Salman asked the inmates if he was so 'negative' then why are the viewers saving him every week? Obviously, no one had an answer to it except for Tanna who opined that may be he is getting all the sympathy votes.
Meanwhile, the "Kill Dill" stars - Govinda, Ranveer Singh, Ali Zafar, Parineeti Chopra - will be seen sharing the stage with Salman on Sunday.