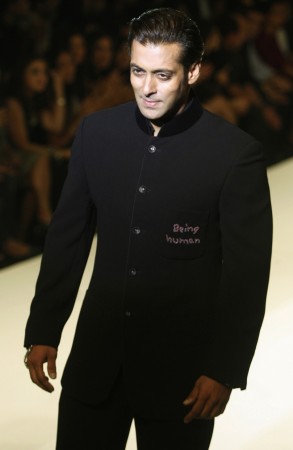 Reality TV thrives on controversies and this one is no different. After rumours were rife that Salman Khan's arch rival, Shah Rukh Khan would take over "Bigg Boss 8", it is now being said that Salman has refused to host the show.
"Salman is known to openly express his feelings and views. He was told to tone down his judgemental attitude towards contestants he did not care for and openly favour others. But Bhai didn't want any curbs on his spontaneity. That's one of the main reasons for his exit," The Times of India quoted a source.
If these rumours are anything to go by, then "Bigg Boss 8" loyalists are in for some disappointment. Salman known for his wit, charm and spontaneity, took pressure off the contestants and made everyone feel at ease, a vibe that will surely be missed.
With the rumours of Salman not doing the show, we spoke to a few viewers and asked them how they felt about his the actor's exit. While they said that nothing could really replace his charm, they did name a few celebs who they thought could host "Bigg Boss 8".
Shahid Kapoor: Having hosted a couple of award shows earlier, this young charmer will shoulder the responsibilities of a host with effortless ease. On stage, Kapoor is a natural performer, and his comic timing is to die for.
"Having been a regular 'Big Boss' viewer, it is certainly disappointing to know that Salman Khan will not be hosting season 8. If I had to pick a host, it would be Shahid Kapoor for sure. He has done multiple award shows and also comes with an impeccable comic timing," said Shreya Suresh Kumar, 25, Mumbai.
Priyanka Chopra: Deft and charming, the stunning actress was an easy and obvious pick. She has earlier displayed neat hosting skills in "Khatron Ke Khiladi" season 3.
"The show has never had a woman to host it before and is in need of some girl power. Priyanka Chopra should most definitely be considered," said Saika Saraf, 32, Manchester, United Kingdom.
Ranbir Kapoor: Just a per cent of his infectious charm and everyone's sold. The actor has successfully hosted award shows, but a reality TV show would be a first for him, if he were to be a part of it. And how irresistible would the show become, if he were to host it?
Pallavi Basu, 26, an avid "Bigg Boss" lover, finds it difficult to imagine the show without Salman but at the same time has a name ready. "Ranbir Kapoor has won million hearts with his overwhelming performances on the silver screen. I am just curious to see if he would be as diligent on the show as he is appears in the movies," she said.
Amitabh Bachchan:Having been a "Bigg Boss" (Season 3) host earlier, it is obvious for viewers and fans to want him back on the reality TV show. But with "Yudh" and "Kaun Banega Crorepati" lined up, it is highly unlikely that he would have dates.
"Amitabh Bachchan, with his baritone voice and persona, is unmatched and a different story altogether. Salman has done a good job and I have followed all of the four seasons he has hosted. But there's something about the veteran actor that makes him the best show host ever," said Ritesh Niyogi, 37, Gurgaon.