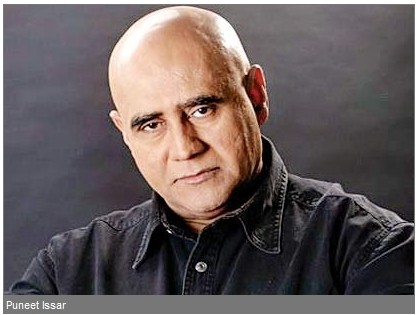 Day 44 in the "Bigg Boss 8" house was one of mayhem and confusion.
The luxury budget task given to the housemates started on a wrong foot. Divided into two teams – Puneet Issar, Gautam Gulati, Pritam Singh, Sushant Divgikar, Sonali Raut in one and Karishma Tanna, Diandra Soares, Ali Quli Mirza, Aarya Babbar, Praneet Bhatt in the other – the contestants resorted to physical violence and verbal arguments to accomplish it.
The rules of the game stated that while one of the teams is busy building a house with the given raw material, the opponents must try and delay the process. Additionally, the spin-wheel must be functional at all times, failing which the construction must halt at once.
While Tanna and Soares dumped the bricks into the swimming pool, Babbar held on to the wheel. After repeated warnings, Issar lost his cool, held Babbar by his neck and threw him down on the ground.
Upen Patel, who was asked to oversee the task, went up to the elderly contestant and warned him against using his might in the task as it would land him in trouble. Meanwhile, Soares lodged a complaint with the captain that she was being pushed and shoved by Pritam Singh.
After the housemates went a tad crazy in the race to win the task, Bigg Boss interrupted it asking Babbar and Issar to share their sides of the incident in the confession room. Later in the day, Issar was criticised for his behavior and shown the doors.
Except Gulati, who broke down on Issar's exit, the rest of the house seemed okay with the elimination. However, in the prelude he is seen apologising to the housemates for the unnecessary, violent behavior. And so, there lies a possibility of him returning to the show. Interestingly, this is making the viewers think if the eviction was real at all or just a TRP gimmick?