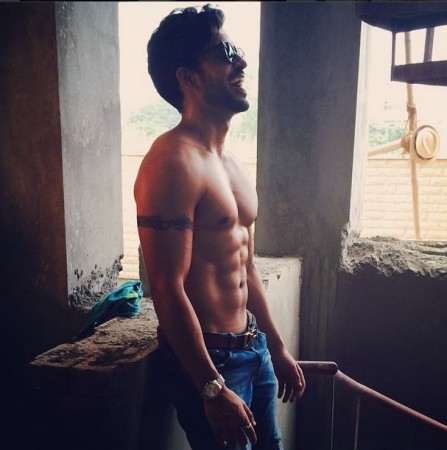 When someone has spent a good four months in a house where there's no television set to turn on or a laptop to work on, it is quite understandable that one would get exceedingly irritable. This is precisely every "Bigg Boss 8" housemate's state of mind right now. With just 4 days to go for the finale, they seem to pick up fights on minor issues.
While Pritam Singh and Karishma Tanna engaged in a war of words, Dimpy Mahajan and Sambhavna Seth's differences escalated to unimaginable heights. The RJ accused the "Grand Masti" actress of being selfish in the task, whereas the latter blamed him for playing dirty politics.
The argument went on until Dimpy interjected saying KT is being targeted unnecessarily considering Sambhavna was the first one to make personal comments on people's personal lives.
The tiffs were on while the Champions and Challengers were busy performing a task given to them by Bigg Boss wherein they were to steal rungs from the opponent's team to mount them on to a ladder placed in the garden area.
Ali Quli Mirza, who flicked two of them on the sly, was seen trying to crack a deal with Dimpy, on agreement of which he would get the remaining rungs from Champions' team and in return give away all of theirs. Tempted and thrilled, the model-actress gave in to Ali's tricks ending up with just a rung.
Meanwhile, Gautam Gulati, who is known to be passionate task performer, was spotted doling out a few tips to his teammates. While the session was on Pritam called GG a terrible team player adding that he's better off alone but even then he makes mistakes.
In other news, Sambhavna made a big scene of an in-context word used by Dimpy which she took to be abusive. Threatening to hit the latter, she made repeated requests to the makers to let her out of the house.
Interestingly, before all of the mayhem began the morning song (which is also the wake up alarm) was a major let down for the "Diya Aur Baati Hum" actor. After dancing to "Yaar bina chain kaha re" ("Saaheb"), looked like Gautam missed Diandra Soares' presence in the house.