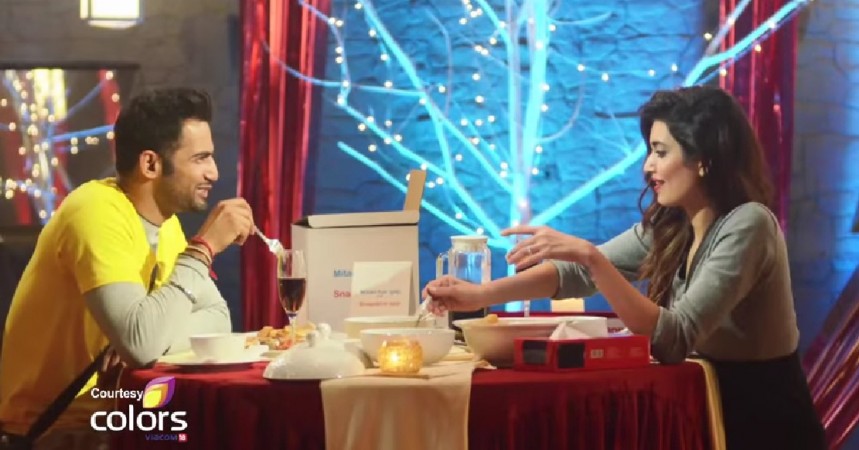 "Bigg Boss 8" contestants Karishma Tanna and Upen Patel have created waves with their whirlwind romance after the latter's re-entry into the house, as a guest.
KT, who has always mentioned her stable boyfriend Rushabh Choksi's (Mumbai-base restaurateur) name in conversations relating to matters of the heart, accepted the "36 China Town" actor's proposal after hesitating for a while.
When popular face-reader Pandit Janardhan entered the house, she was quick to ask if her relationship with Upen would last. To her surprise, the special guest said it won't and that they would split soon.
This must have heart-breaking for the contestant considering the kinds of plans the two had made over a romantic date and late-night conversations. Upen even went on to put a ring on her finger.
Karishma, who was initially a little worried about her relationship with now-ex boyfriend, latter said that Upen gave her the happiness she had been looking for adding that her bonding with Rushabh has always been incomplete.
While the housemates began gossiping about why KT has had a sudden change of heart considering how frequently she used to mention her love interest since the beginning of the season, viewers also didn't support her decision of breaking up with Rushabh on national television.
In other news, when the now-ex-flame was asked if KT and he are in a relationship, he played safe saying that they are nothing more than friends. On the other hand, Upen - who looks like he is irrevocably in love with the gorgeous actress-model - avoided any questions about the "Grand Masti" actress' past.
"I am not going to answer that. It's better that you ask this question to her when she comes out. I am just happy with my stint overall and it feels nice to have found someone as loving as Karishma," Bollywood Life quoted him as saying.