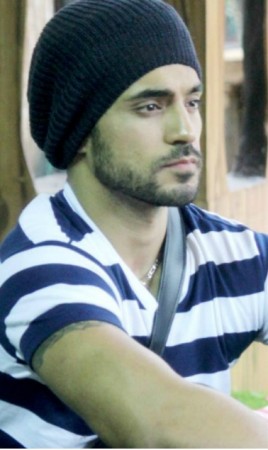 Day 51 in the "Bigg Boss 8" house was one of betrayal.
The luxury budget task, which required the contestants to pose as butlers and serve the wild card entrants (Renee Dhyani, Dimpy Mahajan, Nigaar Khan), served as a test of friendship.
The inseparable group – Gautam Gulati, Pritam Singh, Praneet Bhatt and Puneet Issar – cracked under pressure. In an effort to be the next house captain, Gulati steals money from the opponent's team as part of the challenge and ends up in a tiff with Singh and Bhatt.
His buddies lash out at him asking him to prove his worth as captain. They even go on to discuss it with the rest of the contestants about why he is not fit to lead. Meanwhile, Issar who is locked up in jail listens to Gulati's sad story and feels cheated by his own friends.
While it is known that there's a very clear set of people who harbour disgust for Gulati, now it seems like his own friends have turned their backs on him. Where does this leave him? Is he actually not worthy of friendship or are Singh and Bhatt envious of Gulati's popularity among the viewers?
While that remains to be seen, Mahajan and Dhyani got caught up in a bitter, loud and screeching fight. Dhyani lost her cool and overreacted whereas Mahajan was sane enough to keep her anger on leash.
However, here's what some of the fans think about Singh and Bhatt's opinion on Gulati's wish to become captain:
Priyanka Elffrost: @BiggBoss It was sad to see @PraneetBhat and Pritam's jealous real face today. Gautam rocks. #BiggBoss8
Yours Truly: @humanonly2 @BiggBoss @PraneetBhat Disgusting are friends who backstab....aka..Praneet, Pritam #BB8
H Kaur: @humanonly2 @FcPritam @BiggBoss @GautamGang And how disgusting they are even after knowing he wants it they back stabbed him. Awful frndz.