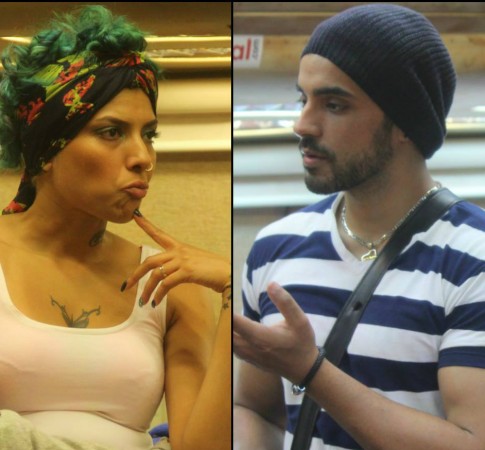 While the viewers might be baffled with "Bigg Boss 8" hottie Gautam Gulati's growing closeness with 'special' friend Diandra Soares, the actor's mother is sure of what's to unfold next.
"The two might be getting close on the show, but I can give you in writing that nothing is happening between them. It is just for a short while. I am sure that Gautam will forget all about it, when he comes out," The Times of India quoted the actor's mother as saying.
While his mother is of the opinion that her baby boy will get married to the girl his family chooses, the stud is busy taking the romance further. From what is understood, Wednesday's episode will feature a miffed Diandra expressing her annoyance with Gautam and the latter will be seen making attempts to ease the situation. Cut to, rest room area, where the lovers usually meet for some intimate time.
This will definitely come as a shocker as the parent strongly believes that the supermodel is a misfit for her son. "Diandra is a model-actress and must be 15 years older to my son, how can there be a relationship? My son will marry a girl of his family's choice and that definitely will not be Diandra," she added.
However, Gautam looks pretty infected with a serious case of infatuation and will probably be emotionally altered when he steps out of the mad house. Will he finally get hitched to the girl his mother chooses for him or will he bring Diandra home? Only time will tell.
A few days ago, on his 27th birthday, Diandra was caught on camera dragging Gulati into one of the bathrooms to give him his birthday gift. This wild present did change things between the two but sure hasn't gone down well the viewers.