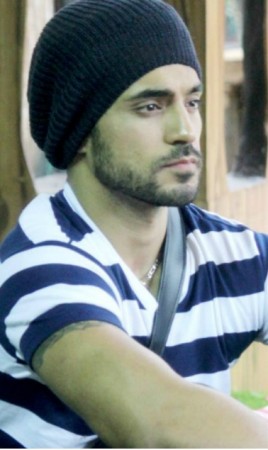 Day 39 in the "Bigg Boss 8" house was one of competition.
Gautam Gulati, easily one of the strongest contenders, called dibs on the race to captaincy. As a result of this, the rest of the housemates were asked to nominate someone they thought was fit to be the captain.
The task given to them was one of strength and would test their persistency levels. Both the inmates would have to wrap themselves around a pole and while they hold onto it, two members from the opponent team would try and loosen their grip.
Since Patel knew he doesn't stand a chance in this one, along with Karishma Tanna and Diandra Soares he began plotting against Gulati. The group tried convincing Puneet Issar and Pritam Singh into believing that the "36 China Town" actor would be a better captain.
Patel, who easily won the task as Issar and Singh didn't put in any effort, was elated at the win and thanked opponent's allies for the help. Disappointed and miffed, Gulati urged Bigg Boss to make Issar own up that he didn't use his strength during the task. Surprisingly, the elderly contestant was honest enough to come clean on the matter and confess that he didn't apply his might and so Gulati lost out on the race to captaincy.
On the other hand, Singh, who is loved by the girls of the house, became a victim of several jokes. While Ali Quli Mirza willingly participated in the conversation where Tanna was being linked to the RJ, Gulati sat quietly smirking away.
However, late in the night Singh asked his group not to joke around about such sensitive matters as it might hurt the girl's sentiments. But, Mirza tried his best to instigate Tanna toward the group by feeding negative information about Singh.
Here's how the twitteratis reacted to Gautam's loss:
EktaKhetan: @BiggBoss yes he is right, contestants played foul to him. He gave his best n that counts. #BB8
SmileTheMiles: @BiggBoss Yes! Gautam has been let down by Puneet! Bad!! @ColorsTV @upenpatelworld
I Love Gyan: @BiggBoss @upenpatelworld not acceptable BB there was a plan to make sure U-Pin wins. what say guys retweet if u agree
MrBeingHuman: @BiggBoss @ColorsTV Felt bad for him he is a strong contender n a threat to other housemates so dey r ganging up against him