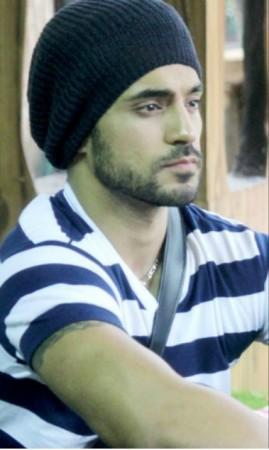 Day 12 of "Bigg Boss 8" started off on a pleasant note for the inmates as the wrecked plane was replaced by a beautiful garden, gymnasium and a swimming pool. All the contestants were quite happy and were seen rejoicing with loud cheers.
The pleasant surprise was soon followed by Sonali Raut's task that was assigned by "Bigg Boss" where she was asked to judge the inmates and rank them from 1 to 14 based on their looks and nature.
The task was given to Raut as she had watched few episodes of the show while her stay outside the house and was aware of the inmates' behaviour. Though she ranked them according to her point of view, some of the housemates found it unfair on her part to place Puneet Issar at the bottom based on his nature.
Soon after Raut's task, another interesting task was given to the housemates as they had an opportunity to earn some money and buy themselves some products through a special Snapdeal task that will be useful for the house.
Arya Babbar from Deepshikha Nagpal's team and Praneet Bhatt from RJ Preetam's team were assigned to perform the task and collect paper money that was blown through air in a glass room within a limited time period and buy any useful product.
Gautam Gulati who has been the sole target for the past few days after he showed disrespect towards Karishma Tanna with his aggresive behaviour, has landed himself in trouble once again.
Gulati was seen flirting around with the "Xpose" actress Raut. While the duo was having some good time, Raut complimented him saying that he resembles Robert Downey Jr. As Gulati was feeling proud about it, Sukirti Kandpal picked a fight with Gulati thus leading to a huge fight between them.
Most of the housemates including Diandra Soares, Babbar, Deepshikha and Raut got themselves involved and thereby contributed to the chaos in the "Bigg Boss 8" house.
While all members were against Gulati, Preetam took his side and asked the members why Gulati was being targeted for every small issue. He further pointed out that ever since the Tanna incident had occurred, any statement made by Gulati, had been turned into a big issue by the rest of the housemates.
However, Preetam's stand only led to a bigger fight between him and Deepshikha.