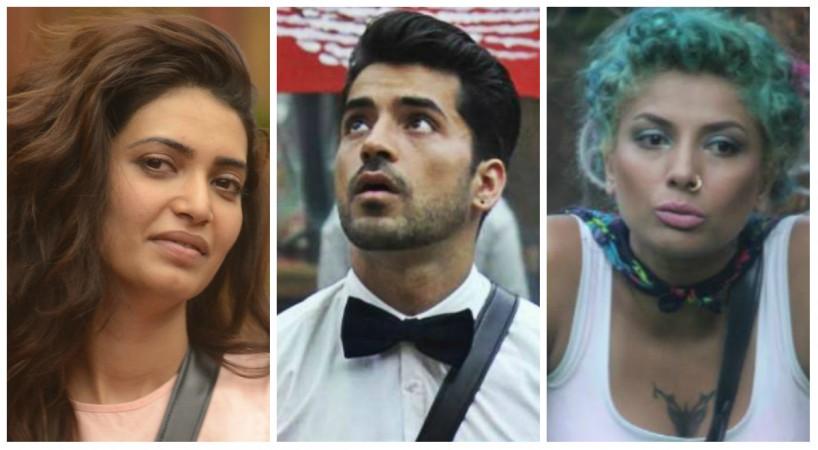 Day 23 in the "Bigg Boss 8" house was a day of revelations.
Gautam Gulati, who was made the moderator of a question-answer round, was given the privilege of prodding the contestants to answer honestly.
Arya Babbar, who had a fallout with Minissha Lamba, apologised in the presence of other inmates. Moving on to Karishma Tanna, he asked why she was so selfish and self-centred. Answering it on a positive note, the actress said she believes everyone thinks about themselves before lending a helping hand to others. Diandra Soares, who pretends to be a righteous angel, too was exposed.
Gulati, who was being side-lined by most inmates, was handed out a brilliant opportunity to prove his innocence and reveal the truth behind most of the masked faces. And as a result of which, there was a major shift in equations.
Upen Patel bonded with Gulati and was caught complaining about Sonali Raut, with whom he became really close after the second task. Meanwhile, appreciating Gulati's efforts, Puneet Issar, Preetam Singh and Praneet Bhatt thanked him for making things a little more transparent.
However, like last week, the nomination round was held on a Monday. Only this time, the housemates were asked to take the name of a contestant they would want to save. Patel, Praneet Bhatt and Sushant Divgikar were saved from the danger zone with 3 votes each. Whereas, Soni Singh, Natasha Stankovic, Preetam, Issar, Raut, Tanna, Lamba, Babbar, and Gulati were nominated directly.
In other news, Gulati apparently found his muse in Raut. The channel's inside source revealed that he had a really interesting song for the "Xpose" actress.
"Last time we saw him singing his own composition that went like 'Sonali tujhe le jaunga main manali'. He had also danced with Sonali. This time, his lines were even more creative and quirky. Do you want to know what he said? He said 'Tu meri paris hilton, main tera chihuahua'."