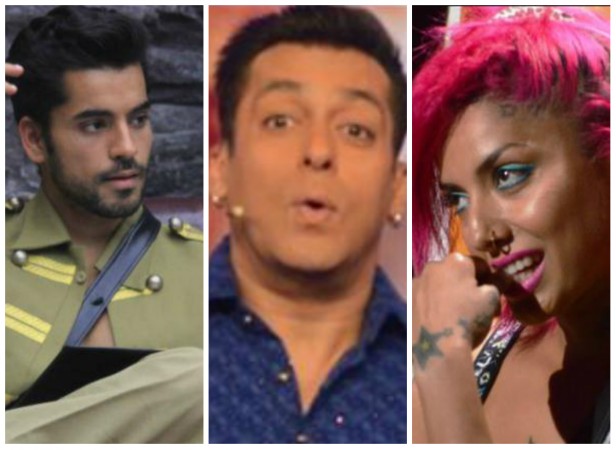 Day 74 in the "Bigg Boss 8" was not as eventful as it was thought it would be.
The only high point was the controversy, which sparked after captain Pritam Singh penalised Gautam Gulati and Puneet Issar for getting into an unnecessary argument with him. The two were then ordered to finish off household chores until asked to stop.
Naturally ticked off, the two expressed their disgust over Singh's decision. Meanwhile, Diandra Soares came to her man's aid saying that one cannot pass judgments based on personal grudges. Karishma Tanna, who was obviously okay with the happening, said the RJ was right in his own way.
The day ended with a hurdle race wherein the participants of the winning team would be given bunch of photographs sent to them by their families. Ali Quli Mirza, who was easily the most hated contestant from last week, was spotted cooking up strategies to survive the game. With five weeks to go, the housemates are sure under a lot of pressure.
In other news, the Gulati-Soares romance continues. According to the Colors website, the supermodel appreciated the actor saying he has striking similarities with Salman Khan. Taking it as a compliment, the two continued their sweet nothings.
In the prelude to day 75, Gulati and Raut leave the house blindfolded to shop for house supplies. They will be given 15 minutes to convince shoppers present at the supermarket and bring home as many stuff as they can. The tiffs the two have been getting into of late, this pairing looks like a deliberate attempt to trigger a few more fights.
After Gulati and his girl's bathroom act, Raut came across a bit disappointed when she told the former that he knew about her feelings. To which he responded saying there was a very hazy expression of love and that he needed to be told clearly.