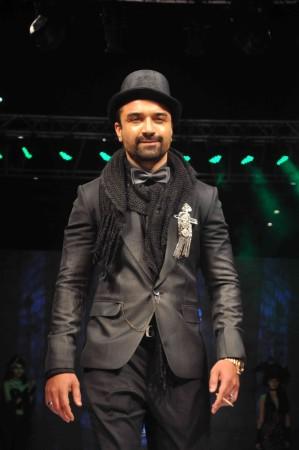 On day 99, host Salman Khan will be seen entering the "Bigg Boss 8" house and having some harmless fun with the housemates. And along with him a "Halla Bol" contestant will also set foot in the mad house.
Ajaz Khan has been known for his upfront and rude ways with "Season 7" contestant Kushal Tandon. But, this year he has promised to enter with a happy and open mind.
"I am glad and happy that I am the first challenger. I am excited to be a part of the show again. Though I didn't get time to watch each and every episode, I didn't miss Salman bhai's Weekend ka War. I know Pritam and Ali from the current season," PTI quoted Ajaz as saying.
In other news, the challenger's favourite contestant, like several others, happens to be Gautam Gulati. However, he also likes Ali Quli Mirza, Pritam Singh and Sonali Raut.
Interestingly the model-turned-actor has reportedly taken a break from his "Love Day" shoot, in which he will be seen essaying the role of a conman. Directed by Harish Kotian and Sandeep Choudhary, the film tells the story of friendship and the emotions attached to it.
"I was shooting for the film when I got a call from the channel to participate on the show. I got excited to hear the news because it was like revisiting your old home. I am thankful to my director for letting me go for the show as they feel entertainment factor is less," he told PTI.
The actor, who has rubbed many the wrong way in his stint on the controversial reality show last year, reportedly said that he doesn't have a strategy for the game yet adding that he would refrain himself from being a part of the any existing groups and that he wishes to stay positive throughout.