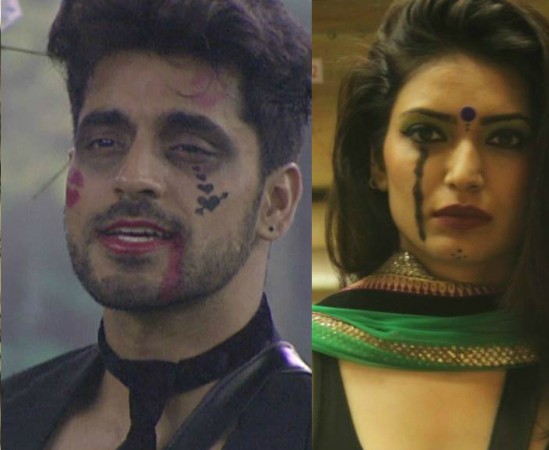 On day 25, the "Bigg Boss 8" contestants welcomed the wild card contestant – Ali Quli Mirza.
The loud music and cheer woke the housemates up, and since it was pretty late in the night, the reception of the new face was a little on the dull side.
While most went off to sleep again, Gautam Gulati, Praneet Bhatt, Puneet Issar and Preetam Singh showed Mirza around the house.
The twist in the tale came in when Mirza (who was appointed as the house's first captain) assigned tasks to the inmates next morning. While Gulati and Diandra Soares were asked to clean the lawn, Aarya Babbar got dumped with the toilet cleaning duty. Minissha Lamba and Natasha Stankovic were asked to take over the kitchen, and Karishma Tanna was asked to do the dishes.
While everyone was at their task, Sushant Divgikar was someone who failed to impress the captain. Labeling him as lazy, Mirza has nominated him for the danger zone this week. This, in turn, disappointed Divgikar and added he didn't appreciate negative energies.
Interestingly, Gulati, who has been on Tanna's crosshair since the first task, hugged her and came to a mature understanding. While, the actress said she's very competitive while performing a task, Gulati said he likes her and that they should put things behind them and move on.
However, later in the day Bigg Boss asked the 'sevaks' (servants) to validate their argument on why they should now be upgraded and switch places with contestants who have been enjoying the many facilities available at the house.
After a debate, the captain appointed Lamba and Babbar as the new sevaks. Issar, who said the household chores are keeping him healthy, refused to pick anyone to replace him.
Meanwhile, during the discussion, Soni Singh was attacked by Issar. He blamed Singh for finishing off the ration and that she makes portions that is more than required and wastes it. Breaking into tears, she swore not to eat on Fridays and that she is being wrongly accused of things, which are 'ridiculous'.