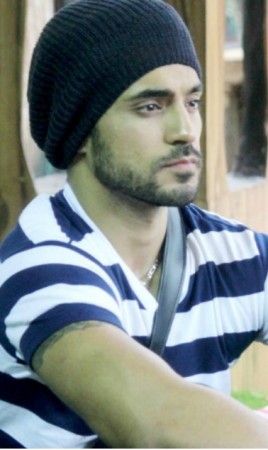 Day 51 in "Bigg Boss 8" was met with confrontations and cold war.
While Aarya Babbar didn't enjoy Gautam Gulati terming his items as 'lost property', Nigaar Khan refused to appreciate Praneet Bhatt's hardwork in the luxury budget task. Additionally, Dimpy Mahajan was surprised at how some of the contestants were using her.
Amidst all this, Gulati who usually struts around shirtless drew heavy criticism from Nigaar. She said that roaming around flaunting abs was not very appropriate. However, Puneet Issar disagreed with her adding that it was personal choice and that the girls have less thread on at all times in the house.
The "Diya Aur Baati Hum" actor, who is being targeted by every contestant, was immensely heartbroken on learning of his friends' – Bhatt, Singh – true colors. He now believes that he has been betrayed and is a victim of dirty politics played by his backstabbing buddies.
Mahajan, who agreed with what Gulati had to say, discussed the issue with Diandra Soares and her group. She said that Singh and Bhatt have been behaving extremely funny and that they do not want Gulati as a captain since they do not feature in his good books anymore.
The viewers, however, feel that Gulati deserves an opportunity to be the captain and that he'll be a well-deserving one. They are of the opinion that if Upen Patel and Soares can helm the mad house, why not Gulati?
Here's what some of them tweeted:
The Cat's Table: Yes! @BiggBoss he deserves to be a captain @ColorsTV @PraneetBhat too... #Karishma is right always.. Puneet is mastermind
SonamTillani: @BiggBoss @PraneetBhat yup Gautam is best :) don't worry Gauti we all are with u #BB8
Manish Joshi: @BiggBoss @PraneetBhat gautam best hai yar #pritam #pandit dono dar rahe hai gauti se nd ye karishma phir crocodile k tear nikal ri #GG
Zeba S Khan: @BiggBoss Yes when Upen & Diandra loser can became Captain.y not Gautam.gautam will b gud & strict captain #BB8 @PraneetBhat