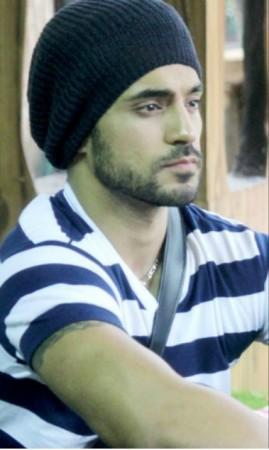 Gautam Gulati, who has been side-lined by most contestants in the "Bigg Boss 8" house, broke into tears during a task in the confession room.
According to reports, the alleged bad boy of the house confessed that he does have a habit of swearing, but he isn't someone who means harm to anyone.
"In the confession room, Gautam mentioned that he is not a negative person, and is unhappy that he is disliked by everyone in the house. He also admitted that while he does have the habit of swearing, he means no harm," The Times of India quoted a source close to the show.
Surprisingly, Gulati's outburst wasn't shown on television since the focus was on the superheroes vs supervillains task.
However, after wild-card contestant Ali Quli Mirza entered the house, Gulati was spotted discussing his issues with the former in the wee hours. Mirza, in turn, gave him a sage advice and asked him to keep his temper on check. Labelling him as someone with a heart of gold, the singer-actor also went on to say that viewers love him.
Next morning, Gulati hugged Tanna and sorted the issue with her. He requested her if they could keep their misunderstandings at bay then it would be possible for them to have a mature equation on the show.
The tiff between the two was dragged and stretched for long. Even after Gulati apologised Tanna for his abusive behaviour, she refused to forgive him. Gradually, he was singled out and blamed for every mistake.
The viewers, however, appreciate Gulati and have had nice things to say about him on Twitter:
Diya Kaur ੴ: What an unpredictable nature this Gautam Gulati do have I Love this guy!!! ;D
zaara : Gautam iz d actual tadka in d house! Widout him d show wud hav been borin...
Haider stuck in me: I always vote 2 gautam becaz he was targeted unecessaryliy by everyone.mistakes happen they can b solved by sorry
Sabi Arun: Gautam is cho chweet...he never tried strategy. ..he need not..