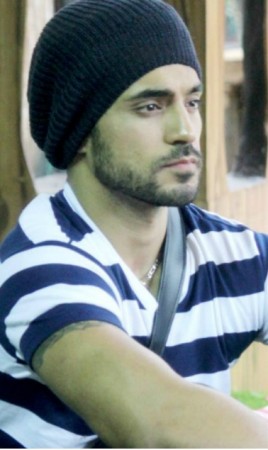 Day-40 witnessed lots of accusations and chaos in the "Bigg Boss 8" house.
The day kicked off with housemates obeying the new captain, Upen Patel, as regular tasks like cleaning the house were allotted to them.
Patel seems to be playing the peace-maker in the house. Whether it is arguments between Gautam Gulati and Praneet Bhatt or fights between Ali Quli Mirza and Sonali Raut when the former captain misbehaved with Raut, the new captain is seen making them interact during the tasks.
Soon after the cleaning activity, Bigg Boss announced the judgment day. As per the task rules, the captain was given power to fulfil a wish of one of the housemates and at the same time punish another as per their performance in the luxury budget task "Phone Booth". Patel rewarded Sushant Divgikar and punished Gulali.
Gulati was held inside a cage as a punishment and was prevented from talking to anyone else except for his friend Puneet Issar. However, he was later released. On the other hand, as a reward, Divgikar was given the power to make someone else (Mirza) do his part of the household and personal duties, which Divgikar thoroughly enjoyed.
Later in the evening, the inmates were introduced to the "Bigg Boss Ki Adaalat" task. Pritam Singh was appointed as the host of the court session where every contestant was summoned by the host.
In the mock-courtroom built in the garden area, contestants who were found guilty were given a fair chance to speak in their defence.
Adding humour to the several questions asked by the housemates to the accused, Singh began grilling Gulati, who has been accused several times, followed by Praneet Bhatt, Arya Babbar and Puneet Issar.
As the housemates charged Gulati for his unpleasant behaviour, a heated argument ensued between Patel and him, which ultimately ended in a huge chaos as many contestants joined in while Gulati continued to be himself throughout the debate.
Things turned ugly when Bhatt tried to interfere in the debate and Gulati snapped at Bhatt and called him a "double dholki". Although Bhatt took offence to his remark, he raised his voice during his turn in the dock and defended himself. He clarified that he has never played foul or double-crossed anyone in the house.
The ugly spat continued when Babbar was made to stand in the dock. Babbar was accused of being the dog that wags his tail for the powerful contestants in the house.