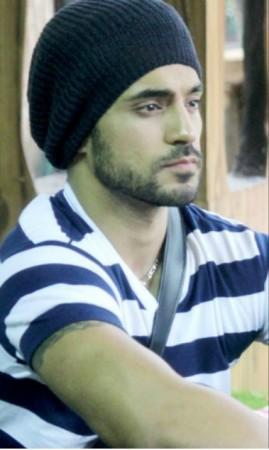 Day 47 of the "Bigg Boss" house was quite an interesting one with two new wild card entrants Renee Dhyani and Dimpy Mahajan joining the housemates.
The day kicked off with "footage queen" Gautam Gulati and Karishma Tanna's argument over a packet of oats that they won during one of the luxury tasks. The argument ended with Tanna warning the latter to stay away from her and that she will deal with him once they are out of the glass walled house. To this, Gulati replied that Tanna's warning sounded like she has underworld connections.
Later, Dhyani and Mahajan entered the house amidst a lot of fun filled activity. The duo was received by the housemates with mixed feelings.
Soon after their entry into the house, the ex-MTV Roadies contestant was seen making her powerful presence felt as co-contestants were heard speaking about Dhyani's aggressiveness.
Sushant Divgikar, who knows Dhyani from before, was seen discussing that no one can defeat Dhyani when it comes to verbal spats, not even Diandra Soares.
On the other hand, Soares was heard telling Karishma and Sonali Raut that Dhyani was a 'firecracker' in "Roadies Season 8".
Later that night, Gulati entered the kitchen and tried drawing Praneet Bhatt's attention towards the mess at the kitchen corner.
While Bhatt tried to reason that it is not his job and that he was already exhausted with the kitchen work, he suggested the latter to clean it off. Bhatt's suggestion didn't go down well with Gulati, who picked up an unnecessary fight with him.
At one point, Bhatt was also heard calling Gulati a 'manufacturing defect'. He probably made the hilarious comment to himself as Gulati frequently picks up fights with him and nothing can change his ever-quarrelling attitude.
The banter turned into a heated argument as angry and irritated 'Shakuni Mama' lashed out at Gulati in the garden area when the latter added fuel to the fire by talking about Bhatt's attitude from a previous task.
However, the duo was later made to reconcile their differences and hug each other.
Late at night, Gulati was heard telling Puneet Issar that P3G should maintain a positive relationship with Raut and at the same time should not include her in their discussions as she is not trustworthy.