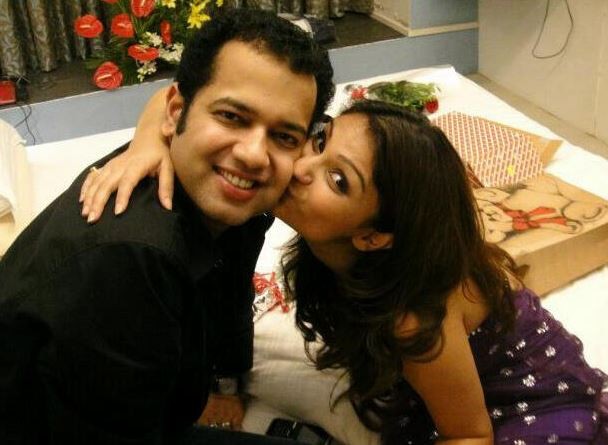 Rahul Mahajan will soon join contestants of "Bigg Boss 8" as a challenger in the exclusive series "Bigg Boss Halla Bol" hosted by director-choreographer Farah Khan.
Estranged husband of the season's contestant Dimpy Mahajan, Rahul confesses that he has a crush on one of the housemates. Surprisingly, it is Sonali Raut.
Sonali, who had a carefree attitude throughout the season, got lot of appreciation from viewers; Rahul too finds her honest and believes that she isn't playing games like others.
"Sonali is very sweet, honest and courteous. She is being herself on the show. I have an 'audiencewala' crush on her. She is clean-hearted and isn't playing any game." Rahul told The Times of India.
One of the most notorious contestants of "Bigg Boss 2", Rahul set tongues wagging when he entered the house last month as a guest during the grand party organised by the housemates. Although the party was attended by many celebrities, what caught the audience' attention was his interaction with Dimpy. Their meeting turned emotional when Dimpy got teary-eyed and even expressed that she was glad to meet someone close to her after long.
It now remains to be seen if Rahul mingles with Sonali inside the house or things get sorted out between him and Dimpy.
However, Rahul stated that both he and Dimpy have moved on in their lives and are waiting for their divorce, the hearing of which has got postponed because of the show.
"I will be courteous with her. I don't know why people inside are hating her. If somebody insults her, I will intervene. However, my loyalties will be only for the viewers. The only agenda is to entertain them. Rahul is mad, but not bad," he asserts.
Rahul is also friendly with Gautam Gulati and Karishma Tanna. "I like everybody, but I do have an issue with Puneet Issar. I didn't like the way he insulted Nigaar (Z Khan). I am going to advise Gautam to keep away from him," he says.