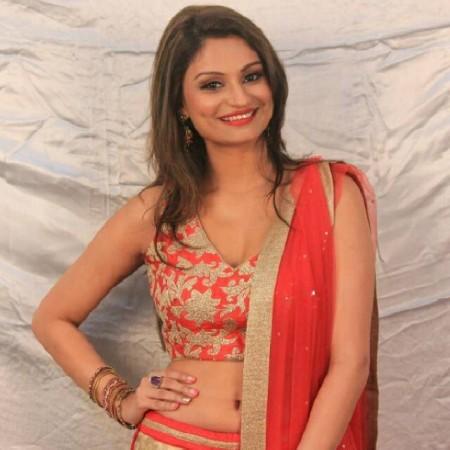 Dimpy Mahajan, who has had a tumultuous stay in the "Bigg Boss 8" house so far, appeared unhappy about the news of her estranged husband attending the 'celebrity bash' on Gautam Gulati's request.
As shown in the live feed and discussed by some viewers on social media, it seems the actress-model has shared her inner feelings about the whole episode. She apparently told Ali Quli Mirza that prior to entering the house she had a big fight with Rahul during which she had also abused him.
In other news, Gulati got a priceless reaction from Dimpy when he informed her about the invitation that was sent out to Rahul. However, popular politician Pramod Mahajan's son has a different story altogether in which he maintains he has a cordial relationship with the said contestant.
"No, we are on cordial terms. It would have been a little awkward if she had invited me," he told The Times of India adding, "My tips will be exclusively for Gautam. Dimpy is playing her game and I wouldn't want to comment whether it's good or bad. I wish her all the luck."
However, going by one of the promos from the party, looks like the meeting is going well. While Dimpy asks Rahul if he was feeling shy to talk to her, the latter responds 'yes'. The two are clearly in a mood to have some fun and are seen exchanging pleasantries.
The couple entered in to wedlock in March, 2010 on a reality show "Rahul Dulhan Le Jayega" in which the groom got to choose his perfect bride from among 15 beautiful ladies. The former pilot fell for Dimpy and the two got married on national television itself.
Four months later, Dimpy complained of physical abuse in her marriage. According to reports from a few months ago, the couple has separated and Dimpy has moved on and apparently has a boyfriend.