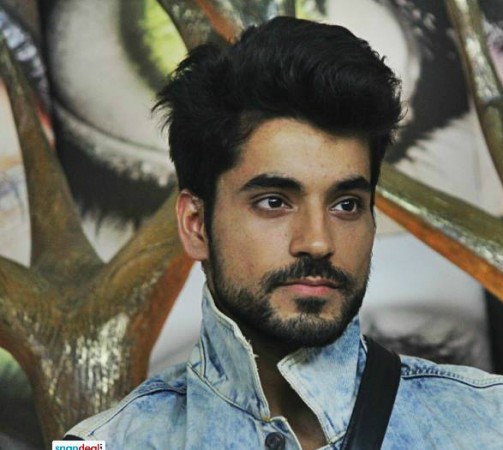 Cracks have begun to appear even in the most solid of friendships in "Bigg Boss 8." Contestants Gautam Gulati, Pritam Singh, and Praneet Bhatt are now headed in different directions.
Singh vowed not to be part of the group helmed by Puneet Issar adding that he would take a stand for himself and not anyone else. Meanwhile, Bhatt warned Issar against Gulati revealing that he has become aggressive of late.
Diandra Soares, whose term as the captain of the house is to end on Day 54, punished Gulati. Not very surprisingly, the reason she cited was the actor's tendency to interfere in other peoples's business. Dimpy Mahajan, who seemed to be very displeased with the verdict, said Soares wasn't fair in awarding him with such a gruelling task.
However, the high point of the day was when going by the house's wishes, Soares freed Issar from jail. Interestingly, Karishma Tanna, who had got into a tiff with Issar earlier in the day, requested the captain to let him out of jail.
Viewers, who mostly enjoy Gulati's antiques in the show, have said Soares' decision to punish the "Diya aur Baati Hum" actor was unfair. Here's what some of them tweeted:
Priyanka Elffrost: @BiggBoss Yes. @diandrasoares13 had 0 qualities to be captain in the first place. Just wait till nomination and she will be out #BiggBoss8.
Aarun Singh: @BiggBoss @diandrasoares13 Yes she is unfair and failed captain.
Kazaal: @BiggBoss Nautanki hai ye..bs #Gautam k pechee haat dho k padi hai. . She alwaz make her frnds safe even though they are wrong. #BiggBoss8
The Style Company: @BiggBoss @TheGautamGulati @diandrasoares13 YES! The whole world feels that! @BeingSalmanKhan let that girl now how double standard she is.
Reyas miah: @BiggBoss @diandrasoares13 all fan plzz write a line to bb8 to give a task broomg and send jail to daindra and ask woh want to releaz her.