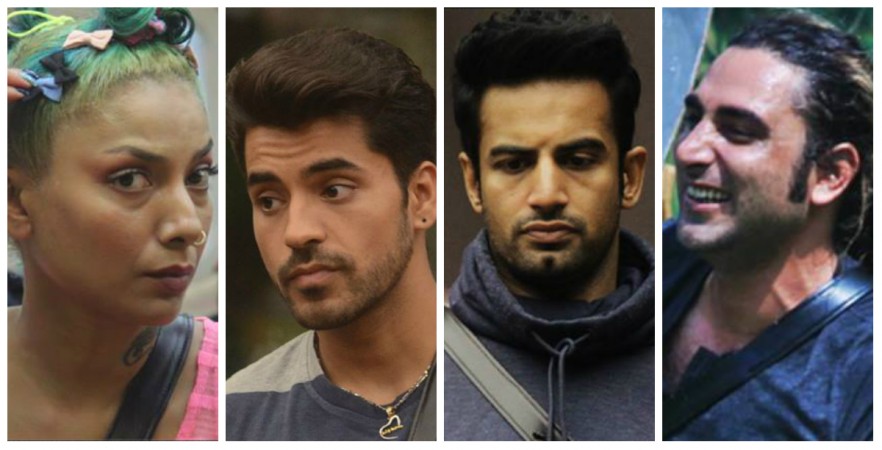 Day 45 in the "Bigg Boss 8" house was of blood and sweat.
The luxury budget task, which came to a halt after Puneet Issar assaulted Aarya Babbar, was resumed and how. While Gautam Gulati was spotted strategising, Diandra Soares was busy provoking contestants.
Sonali Raut, who was targeted with words by the opponents, lost her cool and lodged a complaint with the captain, Upen Patel. However, when it didn't materialize into something concrete, the "Xpose" actress discussed it with Pritam Singh and opined that it was unfair.
Babbar, who claimed he was hurt by Issar's moves (literally), refused to actively participate in the task. But, surprisingly, when it came to spinning the wheel, he used all his might. His team members appreciated the effort but it didn't go down well with Sushant Divgikar, who was holding onto it with all his might.
Ali Quli Mirza, who stood on top of the wheel to make it work, drew massive criticism for employing inappropriate ways to accomplish the task. Gulati's team gave up and said they didn't want to participate in a task where contestants are only using their brawn and not brains.
Later in the day, Soares and Karishma Tanna were spotted criticising Gulati and Raut. It's almost like that's all they have to offer to the viewers in the hour-long episode. On the other hand, the "Diya Aur Baati Hum" actor is clueless as to why is he always put in the cross hairs.
Praneet Bhatt, who failed to show up on time for a common announcement made by Bigg Boss, was reprimanded for excessive tardiness. While rest of the housemates had arrived in the living area for an AV sent by Issar, Bhatt took his own time to freshen up.
However, everyone crashed for the night thinking the differences will eventually be ironed out. The 46th morning at the house, as shown in the prelude, will be one of disbelief and shock.