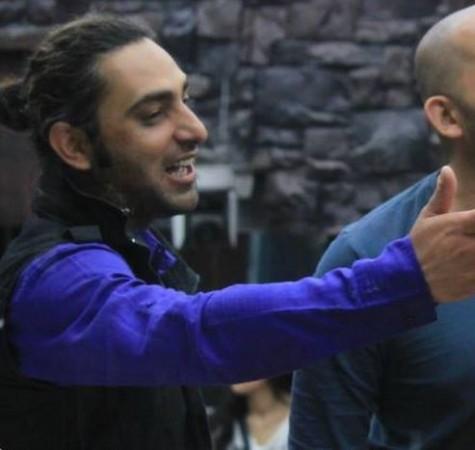 Praneet Bhatt rose to fame with his on-screen role of wicked Shakuni Mama in Siddharth Kumar Tewary's "Mahabharat" and later turned out to be one of the strongest contestants in the controversial reality show, "Bigg Boss 8".
The actor is now set to play a major role in the ongoing &TV show "Razia Sultan" that also features the loud-mouthed Sambhavna Seth in important role.
Sambhavna was also a participant in "Bigg Boss Halla Bol" and "Bigg Boss 2".
In "Razia Sultan", Praneet has been approached to play a dangerous killer, who will apparently be hired to Razia and her family. However, the actor is yet to give a nod to the offer.
"Praneet will play the role of a very dangerous assassin who will also be Shah Turkan's (Sambhavna Seth) old friend. Turkan will seek his help to kill Razia (Pankhuri Awasthy) and her family," a source told Telly Chakkar.
"Swastik Productions is like a family. Yes, I received a call from them last night for a role in Razia Sultan. However, I am yet to meet them and talk about the character. Nothing is confirmed as of now. I will let you know of it soon," he added.
Recently, Praneet's co-contestant Aarya Babbar, too were in the news when he made his small-screen acting debut with new daily soap "Sankat Mochan Mahabali Hanuman".
Aarya is seen playing the role of Raavan in the mythological show. Talking about his new venture, the actor told IANS: "I've always been fascinated by the character of Raavan. I believe he is the most colourful character ever created. Every human emotion is so well depicted in his life span."