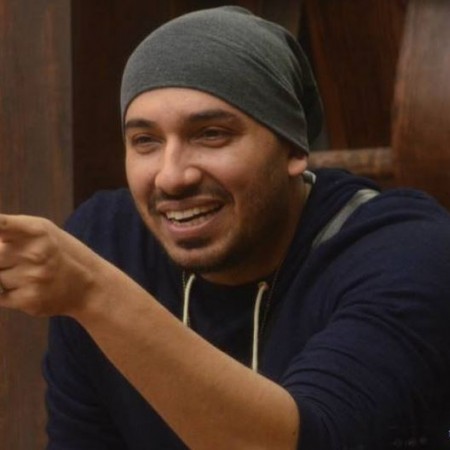 The 31st day of "Bigg Boss 8" saw a lot of heated arguments and threats, which could otherwise be called the most volatile day of the season.
The day started as a continuation of the previous day's luxury budget task, where inmates were divided into teams and asked to make different types of sweets.
But the sweet making day turned bitter when Puneet Issar started an argument with Gautam Gulati during the task. Issar, who is in Diandra Soares' team said that Gulati and his team are not playing it fair, following which Issar broke the rule by pushing Gulati hard.
Although Issar apologized, he was punished by the Bigg Boss for his ill behaviour and even disqualified him from being nominated for the next captainship.
Later, after the task was over, where Gulati Mithaiwaala's team emerged as the winner, captain Ali Quli Mirza blamed Gulati's team to have stolen some items from the kitchen and turned into an ugly spat between the captain and Gulati. During the fight, Gulati abused Mirza's sister, following which Mirza lost his temper.
Mirza said that he will not tolerate such antics and pointed a sharp knife at Gulati and threatened him to poke his eyes out if he uses abusive language again.
Surprisingly, while the rest of the inmates were trying to calm them, Praneet Bhatt, who too had showcased his temper earlier, counteracted Mirza claiming that he too had used offensive language in the past.
Furious and bossy Mirza, later broke down and wept heavily, while Issar tried to calm him.
Later, Bigg Boss announced the final winner of the luxury budget task of preparing sweets. Team Diandra Sweets won the task.
"Bigg Boss" further offered Snapdeal special Diwali offers, where all the inmates could select their own fashion designer's traditional outfit.
The day ended with Soares' discussion with Bhatt regarding her close friends in the house who chose to nominate Sushant Divgikar as the next captain and not her, although she kept her wish in front of everyone to become the next captain of the house. Soares also pointed out that Divgikar hardly gets completely involved in any task, which Bhatt also agreed.
Meanwhile, the day 32 of "Bigg Boss 8" will be much more cheerful compared to the rough day as Palak aka Kiku Sharda and Gutthi aka Sunil Grover from "Comedy Night With Kapil" will enter the house to spread some happiness on the occasion of Diwali.