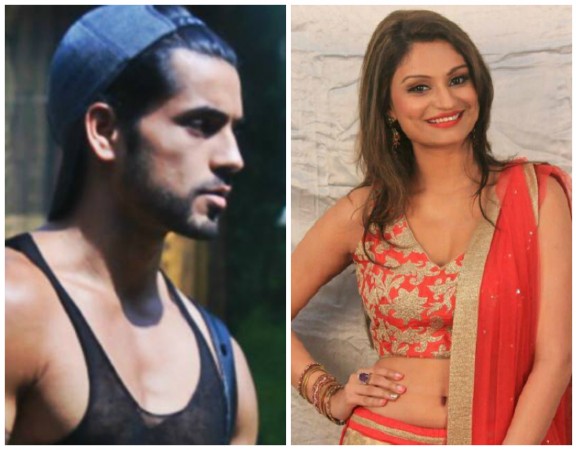 The "Bigg Boss 8" house is an arsenal of problems. From mad fights to bitter war of words, patience levels of members are tested every minute. While some cope, others succumb.
Since they are left with only gossip as a source of entertainment, most contestants find themselves amid controversies that they never willingly contributed to. During the recently organized press conference, some of the inmates came clean about the stands they took and the reasons behind them.
Easily one of the popular contestants of this season, Gautam Gulati was embroiled in a bathroom controversy with co-contestant Diandra Soares. While they cherished the romantic moments during the latter's stay at the mad house, the "BB8" party played spoilsport for both.
After Sambhavna Seth warned him against his intimate washroom getaways, adding that his family and friends are mighty upset over it, Mister Popular backed off, saying they were giving off a wrong impression of themselves to the viewers and that they should maintain a clean friendship.
However, at the conference, the suave actor was man enough to own up his mistakes. He said he was thrown off balance by the kind of feedback his celebrity guests gave him and was also worried about what his mother would perceive of him and Soares.
"Whatever happened in the bathroom was just kissing. She kissed me and I kissed her back. And I would like to say that there are several misconceptions that need to be cleared with Diandra which can't happen in the Bigg Boss house. So once I am out, I will meet her and clear the misunderstanding," The Times of India quoted him as saying.
Puneet Issar, who was bombarded with questions on his temper, reportedly confessed that he entered the show so that he could get a grip on it. He also talked about how his daughter Nivriti Issar and co-contestant Karishma Tanna are two different individuals with separate ideologies, adding that even though every female contestant is like hisdaughter, misunderstandings form the pattern of the show.
Another contestant, who spewed rage and aggression in the past few weeks, was upset with the financial crisis rumour doing the rounds. When asked if there was any truth in the matter, Upen Patel rubbished all of it saying that he has paid taxes for filmmaker Shankar's "I" and that people, if needed, should call his office to confirm.
Dimpy Mahajan, who found herself torn between friendship and enmity at the "BB8" party (as it was attended by her estranged husband Rahul Mahajan), confessed that she wasn't looking at patching up with him.
"It was the same feeling as we were on a show, there was camera, Rahul and me but we were still strangers. I was going through mixed feelings of friendship and enmity. Right now, I am so into the game and disturbed that there is no chance to think about reconciliation with Rahul," TOI quoted her as saying.