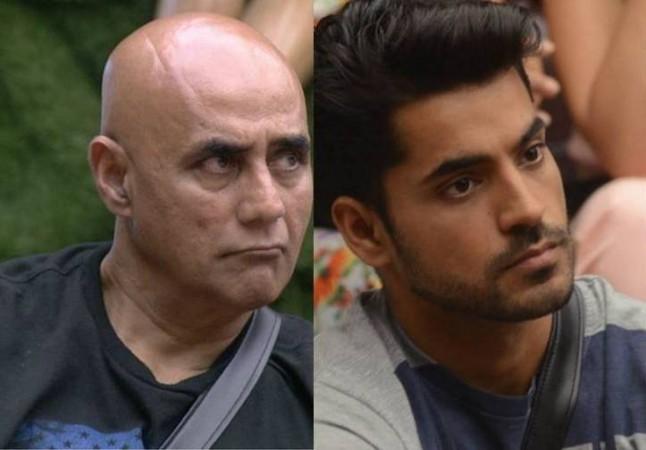 When one is trapped inside a house with limited resources, it is a given that the person's ability to learn and evolve would diminish drastically. This is exactly what has been happening in the "Bigg Boss 8" house where the housemates have overused certain words and sometimes even placed them way out of context.
"Bal ka Prayog"
This phrase will easily go down in the history of "Bigg Boss". Even a simple 'poke' has been termed as "Bal ka Prayog" (physical assault). It was first used when Puneet Issar physically assaulted co-contestant Arya Babbar, yanking him on the floor during a task. Although this lead to the senior member's immediate eviction, he was later brought back by the makers and put into a jail-esque setting in the garden area. However, the matter was resolved soon and the housemates welcomed him with open arms.
'National Television Pe Mujhe Gaali Di Gayi Hai'
These two phrases have been popularized by the very interesting Karishma Tanna. During the initial weeks of the high voltage reality show, the contestants were entrusted with a task wherein a team would have to stick to their seats whereas the opponents would have to use tactics to make them vacate their chairs. Known as the 'Hijack' task, it rocketed to a new level when Gautam Gulati reacted abusively to Tanna's red chili paste-smearing move.
Calling her names, the "Diya Aur Baati Hum" actor got off on the wrong foot with his co-contestants and was sidelined for several weeks. Interestingly, while he was busy apologizing for his mistake, Tanna was busy mouthing "Mujhe National Television Pe Gaali Di Gayi Hai" (I have been abused on national television).
"Main Dil Se Khelta Hoon"
Easily one of the popular contestants of this season, Gautam Gulati has charmed viewers with his unmatched wit and funny ways. The suave actor, who often falls prey to his own pranks, is often heard saying "Main Dil Se Khelta Hoon" (I play the game using my heart). This phrase, although criticised by housemates, holds true since he is one of the few contestants who refrains from plotting and strategising. Confident and sure of his hold on the game, Gulati also steers clear of excessive gossip and is upfront about his views.
"I swear on my mother", "I am being cornered"
Brit import Upen Patel, who is often reprimanded for speaking in English, has been running the risk of being sent to anger management classes. From indulging in fights to threatening Gulati, the "36 China Town" actor uses "I swear on my mother" often in heated arguments. Calling this change of behaviour as a desperate response to everyone ganging up against him, Patel has been often heard saying "I am being cornered."
However, there are a bunch of other words that have been excessively used by the housemates and will undoubtedly be remembered till the next season commences. "Pottymouth", "Dufferando", "provoke", "drishtikon" (point of view), "ranjish" (hard feelings), "atmaglaani" (self-realisation), "selfish", and "makeup" among others are some of the oft-repeated catch-phrases.