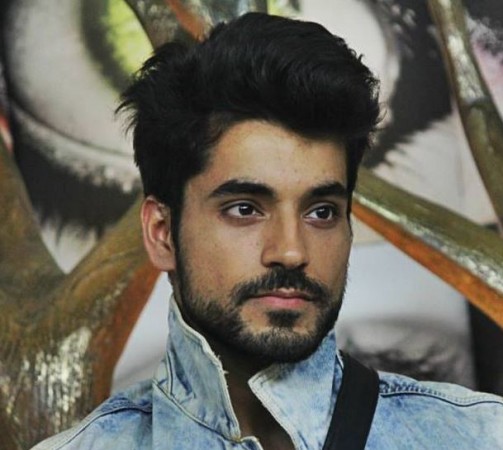 Day 54 of "Bigg Boss 8" saw a lot of drama and broken friendships.
The day started with Bigg Boss asking captain Diandra Soares to choose a candidate, who according to her could be the next captain, and another candidate as per the wishes of the housemates.
While Diandra chose Praneet Bhatt over her best friend Karishma Tanna, Gautam Gulati who has been involved in fights with almost everyone inside the house, surprisingly got the majority of the votes.
With this decision, both the selected candidates Praneet and Gautam had to compete with the previous winners from the luxury budget Dimpy Mahajan and Pritam Singh for the captaincy task.
As per the rule of the task titled 'Captaincy Mere Haath Mein', all the four candidates needed to hold on to a ring and the last one to remain secured with the ring will emerge as the next captain.
However, the task turned sour when the four contestants started arguing with each other after Dimpy took Gautam's side and blamed the other two for targeting the latter every time. Gautam even pointed out that none of his so-called friends stood by him when he needed them the most.
The situation turned volatile when Praneet and Pritam let go of the ring, thereby losing the captaincy task. As Praneet quit the task, he hit Gulati on his back (a mild smack though), which irked the angry young man of the house so much that he asked Bigg Boss to immediately kick the former out of the show for having physically assaulted him.
Soon after this, Dimpy too removed her hand from the ring, letting Gautam take over as the new captain of the house.
Pritam, who believed that he always stood by Gautam even when he was wrong, was deeply hurt by the latter's accusations. He even held Dimpy responsible for breaking the already fragile P3G group. His harsh word made Dimpy weep into Gautam's arms.
Upset Pritam decided to go against the captain and not abide by any rule set by Gautam. Karishma who clearly hates Gautam too supported him in his firm decision.
As a result, when captain Gautam allotted the household duties, Pritam chose not to participate in the meeting. On the other hand, Karishma who was assigned the garden duties refused to do it.
Amidst the drama in the house, Bigg Boss announced an activity -- Maruti Swift task – where two contestants would participate to get the weekly household goods for the house. While one participant (Aarya Babbar) was assigned to drive the car, the other (Pritam) needed to pull off danglers with names of food items. The duo managed to collect quite a few things and even got back Karishma's make up that had been taken away a few days back during a task.
Late at night, Puneet Issar was seen try to sort out the differences between P3G, but Pritam and Praneet were in no mood to reconcile.