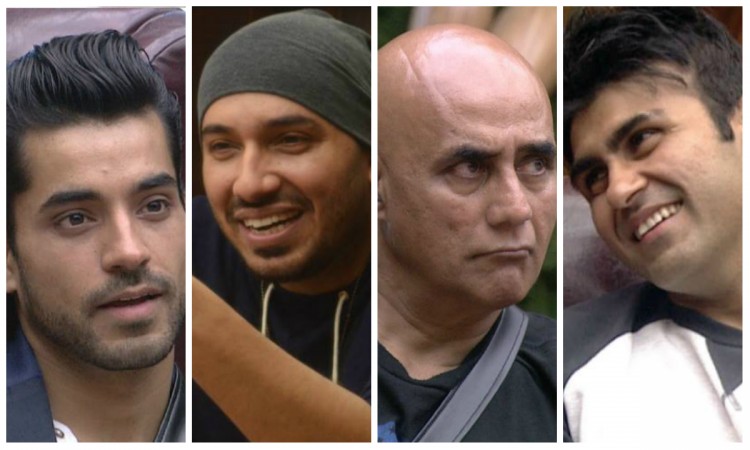 Day 30 in the "Bigg Boss 8" house saw immense friction.
As part of the luxury budget task, contestants were divided into two teams – Team Diandra Sweets (Diandra Soares, Soni Singh, Sushant Divgikar, Puneet Issar, Upen Patel, Minissha Lamba) and Team Gautam Mithaiwaala (Gautam Gulati, Karishma Tanna, Pritam Singh, Aarya Babbar, Praneet Bhatt, Sonali Raut) – and asked the teams to prepare sweets with ingredients supplied via the conveyor belt.
Captain Ali Quli Mirza announced Soares's team as the winner in the first round as they had got their jalebis right and in shape, whereas the second round was owned by Gulati's team as they made perfect-looking Kaju Barfi.
But, the challenge was in preparing something of their own with the leftover ingredients. While Gulati's team was struggling without sugar, Soares led her's to victory. Babbar, who stole sugar from the house, was caught in the act and their team was almost disqualified when Mirza decided not to be too harsh on them.
Issar, on the other hand, took this incident to a whole new level by calling Babbar a "chor" (thief). Also, while the ingredients were being sent to the housemates on the conveyor belt he pushed and shoved everyone around and in the process hurt Tanna's nose.
In between the rounds, when the housemates were relaxing around the house, Raut complained about Gulati's behavior and labeled him as "roudy". Well, didn't look like she would have something negative to say about the stud boy after she crept into his bed and almost confessed her "feelings" for him.
The prelude to day 31 paints another rough picture. Mirza, who is heavily critiqued by Gulati, threatens to kill and gouge his eyes out. Looks like finally things are getting a little heated up this season.