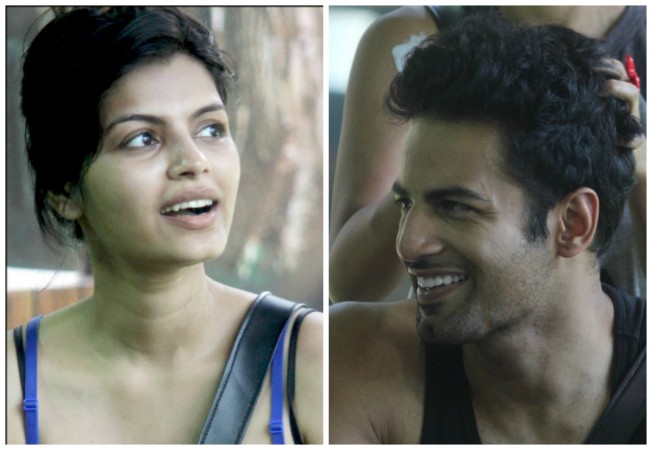 Day 93 in the "Bigg Boss 8" house was one of prophecies and how they were undone.
As part of luxury budget task, the housemates were handed a bunch of predictions, (pertaining to the behaviour of each contestant) which they would have to prove wrong. Additionally, Ali Quli Mirza was delegated a secret task wherein he would have to create misunderstandings among the housemates.
Some of the tasks were: Upen Patel will not make meals for the house; Gautam Gulati and Karishma Tanna will not dance around the house holding hands; housemates will sleep through the night; Coffee and tea will be available for the contestants and captain Sonali Raut's orders and punishments will be followed.
Proving the prophecy wrong, both Gautam and Karishma shared a few romantic moments together in the living area while the inmates looked on. Ali, who was handed a secret task, got down to instigating Pritam Singh against Dimpy Mahajan. He said the latter had really distasteful things to say about the RJ adding that she went for a character assassination of sorts by saying that he is a lecher.
Surprisingly, when Pritam confronted the said contestant she rubbished the rumours and the two cleared the misunderstanding peacefully.
On the other hand, Upen, for whom Bigg Boss predicted that he would spend most of his time with the girls, did just that in the kitchen area. While Sonali was busy with her meal oblivious to all the taunts coming her way, Karishma and Dimpy teased him saying he either has a love bite or a lipstick mark on his neck.
The "36 China Town" actor, who was enjoying all the attention coming from the girls, later said that it was someone's makeup that he had touched adding it was just an accident and there's nothing more to it. This comes after Sonali and Upen locked themselves up in the bathroom, which was followed by a warning by Bigg Boss which said -- at a time, only one contestant could use the washroom.