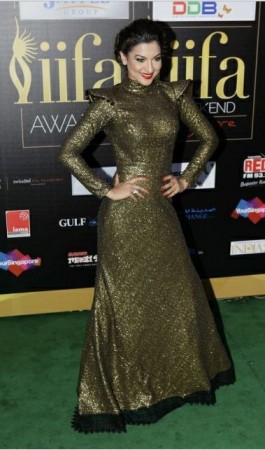 Bigg Boss 7 contestant Gauhar Khan burst into tears as the housemates tried to console her.
On Day 66, the week's luxury budget task 'chor-police' came to end with the chor team emerging as winners. To score brownie points, the chor team - Tanisha, Andy, Ajaz and Eli were given the chance to sell away the stolen items to Bigg Boss.
The team decided to sell several things, which included Gauhar's precious photo with her sister Nigar. When the model came to know that the photo has been sold and that she wouldn't get it back during the show, she got extremely upset.
When comforted by others, she questioned as to how someone could do away with things that have an emotional value and said it was very insensitive on the part of other contestants.
Eli stepped into the situation and spoke up for Gauhar. Accusing the inmates of being ruthless and insensitive, she also pointed out that they had sold a white mug to Bigg Boss, which was precious to Gauhar as it was a reminder of Kushal.
The teary-eyed Gauhar was seen keeping mum when it came to luxury budget ration. As the model was seen crying alone, Kamya too got emotional and confided in Andy that she could relate to the situation and would have reacted similarly if her daughter's photos were taken away.
However, things ended on a brighter note when Andy's wish of talking to his brother was fulfilled. The inmates had do give away all the plates from their kitchen to fulfill the VJ's wish.