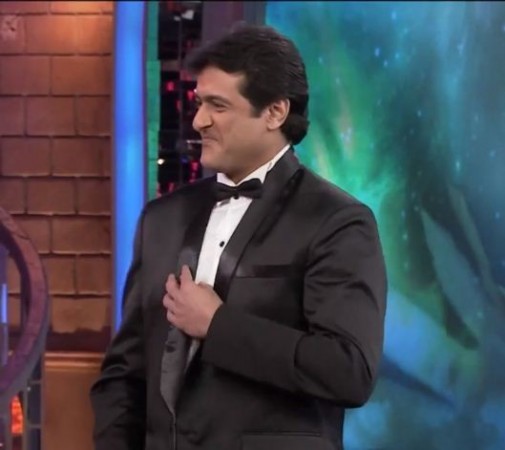 Reality television show Bigg Boss 7's infamous couple Armaan Kohli and Tanisha are in the limelight, after accusations that the actor already has a girlfriend.
The house's new entrant Vivek Mishra has brought the "Jaani Dushman" actor's close kept secret out in the open.
Mishra has alleged that Armaan has a girlfriend, Tanya Singh, with whom he has been living in and engaged to.
While some reports state that Tanya was a model and small-time actress, others claim that she was a divorcee and was Armaan's live-in partner, who shared a close relation even with the actor's parents.
Vivek, in speaking up for his friend Tanya, said that Armaan should realise that there is someone waiting for him outside of the house and should act in accordance.
To which Armaan, lost his cool and lashed out: "Meri girlfriend, meri problem hai, mai chahoon toh rakhunga, main nahi chhaoon toh bahar jaake kahatm kar doonga." (It's my girlfriend, hence my problem. If I want I will keep the relation or else finish it when I come out.)
Armaan vehemently denied the claim that he had given Tanya an engagement ring and boasted that he had committed to over 500 girls in the past.
He sealed off the argument seeking no further interference in his personal matter.
However, an insider revealed, "Tanya knows Armaan's family and stays with them. Now that Vivek has gone inside the house, he is likely to make Armaan realise his mistake and remind him that there is someone waiting for him outside. While there is nothing official about their relationship yet, the two have exchanged commitment rings," reported Times of India.
Recently Armaan's proximity with Tanisha had offended the actress' sister Kajol and mother Tanuja, with reports of the Bollywood family requesting to not highlight the duo's intimacy. Even Salman had warned Tanisha and Armaan with the 84 cameras threat.
With the massive argument of Armaan and Vivek on Sunday, Tanisha came to terms and drew the line asking the former to maintain safe distance between them. She was recorded saying to Armaan from the smoking room that she would follow Salman's advice.
Just as reports of Kushal cheating on Gauhar came to light, the Armaan-Tanisha romance too seems to be on the verge of an early death.
Only this week, the housemates had complained against the duo's inappropriate behaviour. This week the notorious duo was seen flouting house rules and getting cozy in the smoking area.
Fellow contestants Shipa was recently seen pitying Tanisha. She went on record to say that on Armaan's influence, Tanisha was acting different and in the process spoiling her family's name.
"There has been a drastic change in Tanisha's behaviour since the time she went to Jahunnum side and got close to Armaan. Both of them (Armaan and Tanisha) constantly kept back biting about everyone. I just hope that I soon get to see the same honest and sweet girl (Tanisha) I met in the first week of Bigg Boss," said Shilpa to Times of India after her elimination from the house.