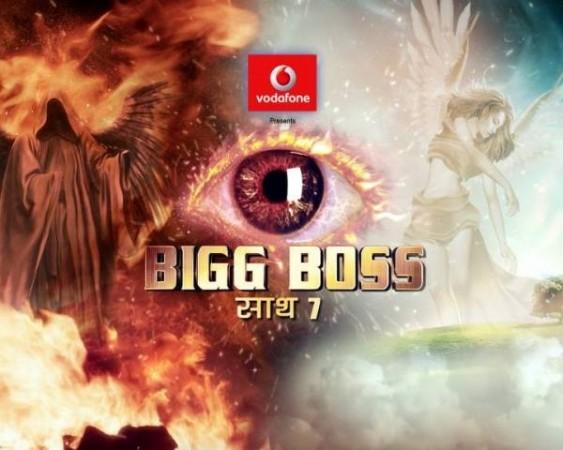 Television reality show "Bigg Boss 7", known for its whirlwind of verbal spats, saw another ugly moment between contestants Sangram Singh and Guahar Khan.
During this week's task, an annoyed Gauhar lashed out at Sangram and questioned his sportsmanship credibility. The model didn't even hold back her opinions after VJ Andy intervened.
The wrestler did not take well to Gauhar's comment. He later told Ajaz that Gauhar was cunning and calculative. He called her a venomous snake, to be precise 'naagin', and the view was shared by Ajaz.
On Saturday, a caller in the show pointed out the same to Gauhar, who appeared shocked beyond belief. The revelation caused quite a stir in the house and Sangram seemed baffled for words.
The wrestler later apologised to Gauhar and said his comments were similar to her own taunts at his professional establishments.
When Ajaz was dragged into the situation, he seemed to be in a fix and blatantly denied the accusation. He even went on to say that the caller was lying but was sidelined as Guahar took in the caller's words and expressed disgust at Ajaz.
Amid all the chaos, show host Saman Khan had quite a laugh about the housemates' disheveled appearance. Andy and Tanisha exchanged mischievous expressions while Armaan made funny faces as Sangram tried to explain the situation.
The episode also had Salman repeatedly pulling Ajaz's leg for losing out to Kushal in the Gauhar-Kushal romance.