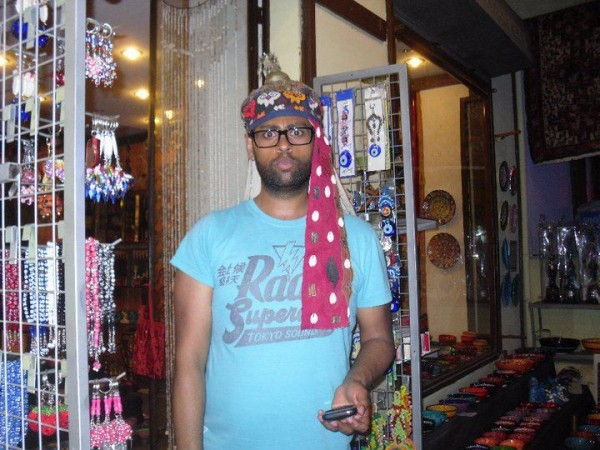 Entertainer VJ Andy has been eliminated from Bigg Boss 7 during the mid-week eviction on Wednesday.
Andy's ouster from the house came as a shock to the housemates as he was considered a strong contender for the show's finale.
"I don't mind getting eliminated just days before the finale. For me getting to the top five is a great achievement in itself. It was a great journey for me. It was unpredictable, crazy and happy. I am taking away good friends from the show like Shilpa (Agnihotri), Tanisha (Mukherjee), Elli (Avram) and Sangram (Singh). I have also learnt the meaning of self-worth," said Andy, after coming out of the house, reported PTI.
Andy made it to the top five of Bigg Boss 7, along with Gauhar Khan, Tanisha Mukherjee, Sangram Singh and Ajaz Khan.
On Monday's episode, Sangram got lucky by getting the first finalist ticket. However, it proved unlucky for Andy as the massive popularity, which had previously backed him in the show, evaded him this time, resulting in his ouster just three days before the finale.
The 33-year-old had an impressive stint at the reality show, entertaining the audience with his hilarious antics. The Londoner, however, had his share of brawls throughout the show, and was involved in the major fracas which led to Kushal Tandon's ouster.
The entertainer also became good friends with wrestler and fellow contestant Sangram and even referred to him as 'bhai' at one point.
Off late, Andy had bonded well with actress Tanisha, and the duo has been seen enjoying a great camaraderie several times. However, Andy's equation with model Gauhar has been topsy and turvy, with him being accused of revealing Gauhar's personal information and making fun of her personal issues.
When the entertainer was victimised by the entire house, show host Salman Khan had come to his defence and supported him. Andy was accused of backbiting and changing sides but the superstar openly backed him and refuted the claims.
Andy, expressing his gratitude to Salman, said: "Salman is my guarding angel. He helped me sail through my stay in the house. Whenever I would feel low, he would come on Saturdays and lift my spirit. He was the one person who made my stay very easy. If it was not for him, I would not have made it to the top five in the show."