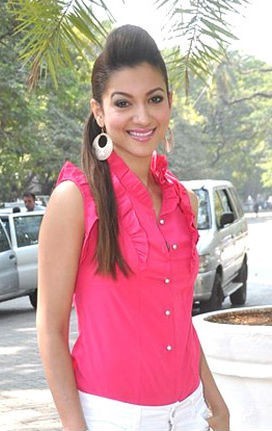 The second day of the toy making task in Bigg Boss 7 creates quite a ruffle with captain Gauhar in trouble.
Gauhar's captaincy was questioned on day one by Andy and Armaan. And now Tanisha would take the lead in the attack against Gauhar, accusing her of being biased and taking sides with Kushal's team.
During the task, there was verbal spat between the two ladies as Tanisha accuses Gauhar of using cheap tactics and even makes fun of her fragile health, after the tense situation took a toll on her.
Even Gauhar's supporter Kamya appears displeased with the captain and questions her leadership qualities. Facing the wrath from almost all members of the house, Gauhar is seen sobbing, with Kushal her only solace.
The major incident of the episode would be Sofia throwing away the opposing team's bag full of cotton outside the house's boundary. The act obviously irks Armaan as he foul mouths the British singer, calling her mentally unstable.
Sofia, in retaliation, nudges the actor which escalates the tension. Andy too joins the brigade and also gets into a verbal altercation with Sofia. The situation gets further heightened as Ajaz steps in to defend Sofia. A row ensues between the two, as personal comments are made.
However, after all said and done, the task ends with Armaan's team winning it.