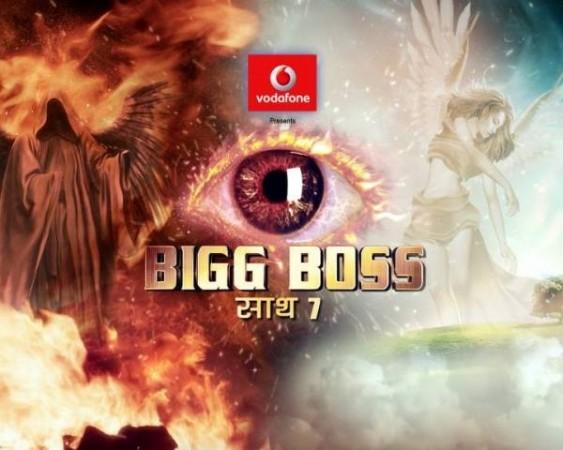 On Friday's episode in reality show Bigg Boss 7, Tanisha Mukherjee proved no better than Armaan's puppet as she voted against good friend Andy cowering under the actor's rage.
A comment made by Andy directed towards Armaan sparked off an ugly scenario during the child play task involving Ajaz, Armaan and Sofia. Armaan's brutish temper took the better off him as he foulmouthed Andy and ignored his clarification.
With Pratyusha and Andy being nominated for captaincy, hot-headed Armaan declared that he would vote for Pratyusha and not Andy, despite the fact that he had ganged up with Andy against the Kamya team all this time. The subdued Tanisha tried to calm Armaan and reason with him, but gave up when Armaan threatened her that voting for Andy would create a rift in their friendship.
She then went to Andy and accused him of hurting Armaan's sentiments. A flabbergasted Andy argued as to why Armaan's expletive against him was overlooked while his silly joke was being blown out of proportion.
With majority of house votes, Pratyusha became the house captain. Sangram, Eli and Sofia voted for Andy while Tanisha acted as per Armaan's order and voted against Andy, which obviously left him fuming.
Later, Andy spoke to Eli and called Tanisha a weak woman for not being able to stand her grounds but follow Armaan blindly. With this, Salman Khan's advise to Tanisha, urging her to speak for herself seems nowhere a possibility.
Interestingly, Gauhar also voted for Pratyusha over close friend Andy and proved her fake righteousness in the process.
To lighten up the situation, Bigg Boss Awards were presented on the basis of housemates' votes. Sangram was awarded as the house's Liar and Everbody's Friend award, Armaan as the Traitor, Andy as Two-faced contestants, Gauhar the Most Irritated, Ajaz as the Foolish, Sofia as the Crybaby and Eli and Pratyusha were tied as the house's useless contestants.
A catfight between Eli and Sofia is likely to happen in the coming days as the duo's difference of opinion in the recent days have become quite evident. On Friday, Eli confronted Sofia for changing her decisions randomly without using her head. The singer hit back saying that Eli tried to put words in her mouth. Later in the night, Sofia was seen bitching about Eli to Andy and similarly Eli gossiped about Sofia to Ajaz.
Another round of drama is awaited on Saturday as the house's major players Kamya, Gauhar, Tanisha, Pratyusha and Ajaz are nominated for eviction.