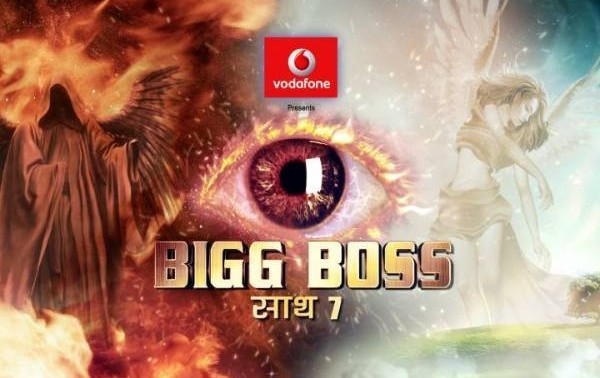 Indian reality show "Bigg Boss" witnessed further emotional turbulence courtesy the nomination process and the showdown between contestants Armaan Kohil and Ajaz Khan in the weekend episode.
Armaan said Ajaz did not exist in his life and Ajaz denied his role of being the provocateur in their fight.
Armaan and Tanisha reasoned with each other that the wide perception of their relationship was incorrect. The actress went on record to say that she cannot be suppressed and even had Armaan nodding in agreement.
Day 57 began with a depressed Gauhar Khan crying and pouring out her heart to the canine Heaven. The model seemed put off being cornered by show's host Salman Khan. Add to her woes, Eli Avram being the captain nominated her for the eviction.
Gauhar later lamented to Ajaz and Pratyusha Banerjee that Eli preferred Sofia Hayat, whom she had only known for a week. She said she had stood by Eli against Armaan's bullying, and fought for her when reproached by Andy and Tanisha.
This week Kamya Punjabi, Gauhar, Pratyusha, Tanisha and Ajaz got nominated.
Post the nominations, Kamya, Armaan and Pratyusha had a laugh about the "Ballika Vadhu" actress being nominated for the sixth time for the eviction. Kamya confided to Pratyusha that she did not understand Gauhar's behaviour.
Tanisha while talking to Armaan also pointed out that Gauhar has been depressed for some time, to which Armaan casually said that she would be fine after Kushal returned.
An interesting task called Speed Dating was allotted wherein the four men of the house had to impress Sofia to win the task. Sofia was to perform a secret task which required her to irritate and drive away two men to score some goodies. The British singer managed to irritate Sangram Singh by trying to get intimate with him and make him kiss her. She then irked Ajaz by calling him a thief for stealing her teddy bear and drove him away. Sofia won the secret task and Andy was declared the winner of the Speed Dating task for his sensitive approach to Sofia.
Soon, Pratyusha objected to Ajaz and other housemates' comments about calling her a child and eventually broke down into tears. Ironically, Andy, who nominated Pratyusha, was seen consoling.
Bigger tensions were witnessed as Armaan resorted to his true colours and acted shrewd with Tanisha again, ignoring Salman's advice. The actor blamed Tanisha unnecessarily and finally walked off saying "this friendship is not worth it." Tanisha pointed out that he doesn't value relationships and wastes no time in breaking up.
Back to the Pratyusha issue, Kamya warned Andy and Ajaz against calling her immature. She went on to advise Pratyusha to be careful and not fall for the sweet talk (in reference to Andy who had nominated her).
Tuesday's episode promises an action-packed episode as the inmates get together to perform the 'Commando task.' where in they will be attacked by outsiders.