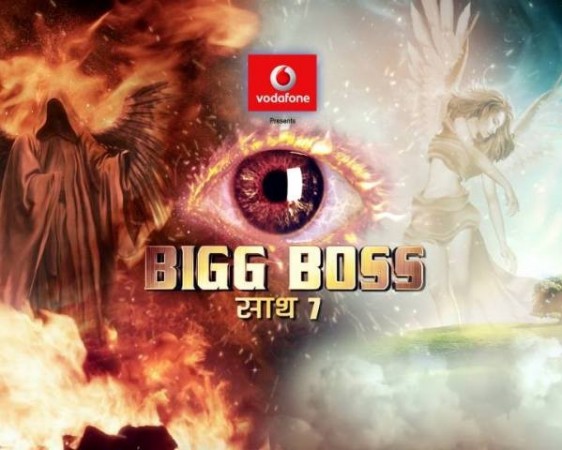 Day 54 at the Bigg Boss house saw early morning madness between Ajaz, Tanisha and Sofia, which later shifted to Sangram with the lie detector test.
Andy got into an early morning apologizing session with Ajaz for being rude the previous night. Sangram acted as the peacemaker in the situation. Meanwhile, Armaan was seen brainwashing Sofia against Ajaz and was recorded saying that Ajaz feared him.
Later on, the focus shifted to Ajaz as a bathroom drama took place between the ever complaining Tanisha and him. The actress got pissed with Ajaz for being shirtless in the bathroom in her presence. An argument ensued between the duo as Tanisha slammed him for not respecting women. However, the latter insisted that he wanted to be excused for some time for changing clothes.
Tanisha then complained about the incident to house captain Eli, while Sofia tried rationalizing the issue with Ajaz. However, she ended up fighting with him.
True to the house's reputation, the small matter blew up into a huge fiasco and practically everyone got involved in it. Tanisha acting her snobbish best called Ajaz a cheap skate and shameless for taking off his shirt. And when Eli tried to knock some sense into him, he venomously interjected that his act of removing the shirt is nowhere close to Armaan and Tanisha's repeated PDA in front of the cameras.
Adding fuel to fire, Gauhar advised Ajaz to refrain from making personal comments. They further went on to discuss that the issue was just a way to provoke Ajaz and Tanisha was as usual acting as drama queen.
Mocking Gauhar and the entire scene, Andy and his now close friend Tanisha were seen pretending to be unconscious in the bathroom. The hilarious scenes culminated after Andy told Tanisha of his disgust for Pratyusha , Gauhar and Kamya.
Second major highlight of the day was when Sangram is called to the confession room and asked several questions on the contestants. The wrestler's controversial replies whether true or false is decided by votes of the inmates without his knowledge.
Through his replies it is known that he does not favour Gauhar coming back in to the house, doesn't like Pratyusha and feels that Tanisha is using Armaan to proceed ahead in the game. He also said that Kushal's violent act against Andy was unfair and also said that Tanisha's reaction to Kushal was not violent.
His replies led to an argument as Gauhar confronted him for changing his stance. And in between the two landed Sofia, as she accused Gauhar of lying previously and attempted to defend Sangram. Sofia brought out the Asif flirting comment of Gauhar. The model took it in her pride and made her point that Asif had indeed flirted with her, which is there in the cameras.
But Sangram's bad streak continued as Pratyusha warned him to maintain distance from her as he had openly said in the confession room that he disliked her.
The house's never ending arguments continued as Andy and Kamya got into another spat when the former commented that Eli had setting with Bigg Boss. Kamya took the joke and twisted it to show that Andy's comment was disdainful towards Eli and an enraged Andy walked off.
Putting an end to the negative streak, the housemates were shown some videos and voice clips from the respective families. Kamya broke into tears as her little daughter was shown reciting nursery rhymes, Andy's family greeted him through a funny video and the rough and tough Armaan broke down on receiving a voice message from his mother.
Despite the episode ending on a positive note, the looming fear of Saturday's nomination will keep the housemates on their toes. This week Sangram, Ajaz, Sofia and Candy have been nominated for eviction.