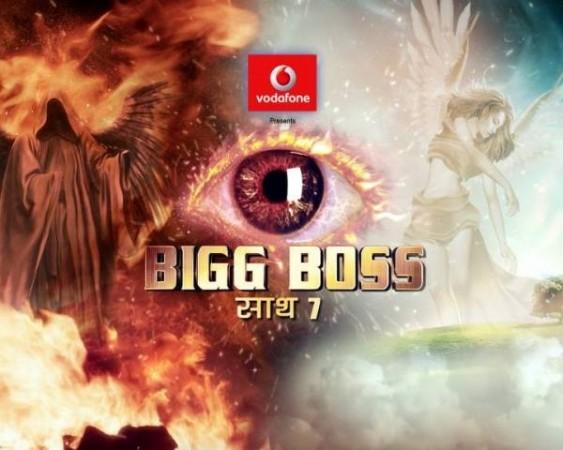 This weekend's episode of television reality show "Bigg Boss" saw the elimination of TV actress Shlipa Saklani Agnihotri.
Shilpa, who had entered the show with her husband Apoorva Agnihotri became the fifth contestant to bid adieu to the house.
This week's nominations also had Andy, Armaan Kohli, Kamya Punjabi and Tanisha Mukherjee nominated for the eviction. Shilpa's exit rather that Tanisha's came as surprise to many as it was widely believed that her squeaky clean image would save her.
Asif Azim and Armaan got into an altercation which almost turned physical. Salman Khan, the show's host, told Asif said that the altercation reminded him of a similar situation in the comedy film "Andaz Apna Apna", wherein he and Aamir Khan had exchanged verbal warnings.
In the episode, contestants were given a chance to speak up for themselves. Asif spoke out against Armaan's misdemeanor and the duo were later pacified. Shilpa justified his angry outburst in the last task when Apoorva was physically manhandled by other inmates. She defended herself saying that her husband was her closest and she felt fiercely protective of him.
Salman then pointing to the previous task of the contestants ranking each other called on Sangram and listed out his elaborate professional credentials. The host then asked Pratyusha, who was placed in the number one position, based on television popularity, whether the ranking was fair. Salman even commented that television popularity has overridden international and national recognitions of the Commonwealth gold medal awardee Sangram.
But the high point of Saturday's episode was when Pratyusha confronted Armaan openly. She suggested that Tanisha's influence had caused a crack in their friendship. Further altercations ensued between Tanisha and Pratyusha Banerjee.
Contestants Gauhar Khan, Andy, Pratyusha, Vivek Mishra replied they wanted Tanisha voted out his week.
An entertaining moment was when wrestler Sangram crooned to Adele's "Rolling in the Deep" in his unflattering and hardly rhythmic tone. The house inmates were seen cheering the contestant and even participated in the song.
Further, a wild card entry was announced, which much to everyone's surprise was a four-legged beauty called Sona, a golden retriever.
The show's host Salman Khan was at his best in this weekend's episodes. Recalling the days of the shooting of his film "Karan Arjun", he said how Shah Rukh used to snore very loudly while sleeping and had one point pushed Shah Rukh out of bed so that others could sleep in peace.
In the forthcoming episode, evictee Shilpa will be seen sharing the experience of her stay in the "Bigg Boss" house. Armaan will be seen denying Vivek's allegation that he was already engaged and is linked with Tanisha.