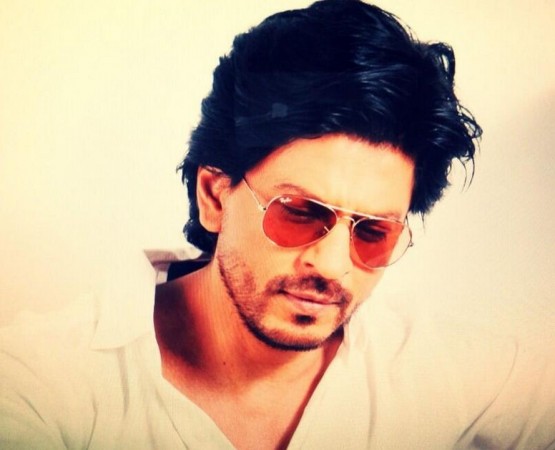 Television reality show "Bigg Boss 7" is well known for its catfights among contestants and string of controversies Now, actor Shah Rukh Khan has taken things to the next level with a similar move against the show's host Salman Khan.
Salman has been under scanner for extending his support to contestant Tanisha and reprimanding Kushal for his behaviour. This has not gone down with the masses as many were seen voicing their disgust at Salman's partial decision.
One social networking user posted on Twitter, "I am @iamsrk fan but I used 2 respect sk (Salaman Khan) but now he has lost it @bigb0sssath7."
The post like many others would have gone unnoticed until Shah Rukh himself supported the tweet. This immediately caught the media's attention and created quite a stir.
When confronted of his favouring the post, Shah Rukh said, There is no such incident." He further blamed it on his new phone saying, "Since it's my new phone, the button might have accidentally got clicked," reported Zoom TV.
Whether SRK's move was due to his unsettled animosity with Salman or because of the star's partiality is yet to be ascertained.
Salman, too, in recent episodes has been seen justifying himself when it came to his support for Tansiha. His actions have raised eyebrows since he is well known for his nonchalant attitude.
Whatever be the case, Shahrukh's untimely act managed to draw the spotlight yet again on the salam-SRK rivalry, whcih has alaways been the talking point of tinsel town.