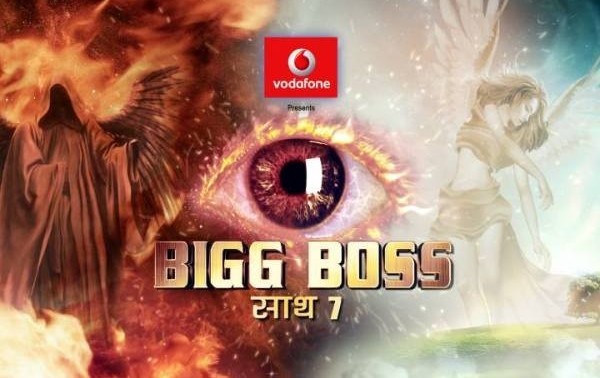 Reality show Bigg Boss 7 was loaded with festive revelry as evicted contestant Eli Avram played Santa Claus and entered the house for a short while with Christmas gifts.
Surprisingly, Tanisha Mukherjee who didn't receive any goodies during Diwali, was heaped with several Christmas surprises. She was presented with a bunch of lilies and a special cake from her alleged lover and evicted contestant Armaan Kohli. On receiving the gifts, the actress looked quite pleased and lovingly adored the items.
Tanisha also received a basket full of goodies, which came from her illustrious family and left her glowing.
Ajaz was a happy man as he received homemade food, which he had been wishing for since he entered the house.
Sangram's girlfriend Payal Rohatgi sent Christmas cards to all the housemates, while Gauhar received a gift from her mother that left her teary-eyed.
The Bigg Boss house carried a festive atmosphere decked up in red and white, as a Christmas tree and a sledge with reindeers adorned the lawns with occasional shower of snow. A few children also entered the house to sing Christmas carols early morning to mark the occasion.
However, despite festivities tensions were witnessed in the house after Sangram's statements were used against him. In the event of a task, the housemates were told to write good and bad qualities of each other. Sangram was caught in a fix as Gauhar and Ajaz blamed the wrestler of double standards. He had written a few bad traits on the duo, which led to some altercations. But they eventually died down after Eli's brief Santa visit refreshed the situation.
Sangram was even recorded telling Ajaz that fights and altercations should be avoided as only two days were left for the show's finale.