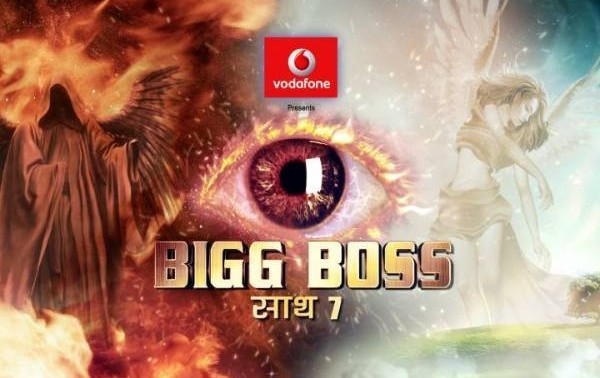 The finale of reality show "Bigg Boss 7" is on the verge of commencing with one being declared as winner.
Finalists Sangram Singh, Gauhar Khan, Tanisha Mukherjee and Ajaz Khan are competing against one another to win the hearts of the masses and emerge victorious.
Several predictions have been made and each of the contestants has their respective fan base.
According to renowned Astro-Numerologist Sanjay B Jumaani, this season's winner is mostly likely to be the common-wealth medalist wrestler, Sangram Singh.
"Our first Choice for Bigg Boss 7, Sangram is in Top-Two!" said Jumaani, who made the prediction even before the wrestler got the finale ticket, reported Indiatimes.
Interestingly, Jumani's predictions for the last three seasons of Bigg Boss have come true. His predictions on Shweta Tiwari, Juhi Parmar and Urvashi Dholakia were validated as the trio emerged winners in the respective seasons of the reality show.
Explaining Sangram as the winning choice, the astrologer said: "Number 9 Mars lends fighting qualities. Not only is Salman (Khan) a Number 9, but three of the past six winners have also been Number 9 - Rahul Roy, Urvashi Dholakia and Vindu Dara Singh. Sangram Singh by his name adds up to 36 (9). Cancer ruler is in Number 2 Moon, and Sangram too is in his 29th (2) year".
The wrester's humility, earnestness and good natured behaviour have been his positive points in the show. Despite being called diplomatic by contestants, Sangram has managed to stay in the audience's good book with his down to earth attitude and friendly nature. And to top it, most of the celebrities appearing on the show have called Sangram their favourite, a reflection of the large scale fan following he has earned during his 15 weeks stint in the show.
The numerologist picked his second choice on actress Tanisha Mukherjee as he detailed, "Tanisha's destiny number is 9 (1+1+1978=9) and she's in her 36th (9) year. Also the finals are on 28th (1) and she will enter her 37th (1) year on 1/1".
Tanisha's presence in the house has seen several ups and downs, but over time the actress has garnered her own fan base as the mature, composed and dignified contestant of the house. She has been referred to as 'doormat' of Armaan, but that didn't stop the actress from making it into final four of the show.
With the numerologist placing bets on Sangram or Tanisha, the house's most vocal and determined contestant Gauhar Khan's name takes a backseat.
Gauhar has been the strongest contender and proved herself repeatedly be it in tasks or in her opinions. She has evaded evictions with strong votes, but in the recent weeks the model has been on a lower note. Despite being labelled a "liar" by other contestants, she has managed to hold on to her fierce and outspoken demeanor.
As for Ajaz Khan, the house's entertainer, his entry to the top five itself was shocking. The wild card entrant worked his way up with some brilliant game plans and friendly connections. His 'bhaigiri' lingo and filmy attitude is a hit among viewers and has proved to be his trump card in earning votes.